There is something to be said for attending a reading by a renowned author on a crisp, autumn afternoon in northern Wisconsin. Anyone who loves literature understands the benefit that comes from hitting the pause button on your frantic schedule and stealing a few moments to reflect upon life and our shared experience.
On Thursday, September 16th at 5:00PM, Jackie McManus is scheduled to read from Related to Loon at the D.R. Moon Library in Stanley, Wisconsin. The event is scheduled for outdoors, weather permitting, and it is a family friendly reading.
Related to Loon is an interesting book that details the life of a teacher with roots in Wisconsin during her first year in Tuluksak, Alaska. The book is written in verse that is both lyrical and imaginative. McManus's work contains humor, awe, and a sincere appreciation for the discovery of new worlds and cultures.
This would be a perfect reading for individuals who are curious about entering the world of poetry, but don't know where to begin. It may seem odd to write an entire book in verse, but once you know how to engage with the text the result can be surprisingly powerful.
Verse is meant to be spoken, and the opportunity to hear an author read her work in her own voice can be very revealing. Poets understand the emotion each of their pieces is meant to convey, and the act of reading is as much of a form of art as composing the poems in the first place.
McManus is an accomplished reader having appeared at 'Poets in the Park,' in Chippewa Falls earlier this year, as well as 'The River Prairie Celebration of Arts' in Altoona just last week. She reads with a clear voice and will likely remain to take questions and interact with the audience after her reading.
It's always a treat to listen to the works of local artists. Sometimes these artists have a larger reputation nationally than they do in our own back yard. McManus's reading would be a wonderful opportunity for anyone in the area who is curious about poetry, writing, or publishing in general.
All poets speak to the part of us that is essentially human, but poets with a connection to Wisconsin understand our worldview and it's reflected in their work. Fall is the season for reflection, and listening to a words of a gifted poet is a perfect way to find understanding, and gratitude for the life we have lived. A public reading is also a wonderful place to go if you're looking to be inspired!
What: Family friendly book reading by Jackie McManus
When: Thursday, September 16th at 5:00PM
Where: D.R. Moon Library, 154 E 4th Avenue, Stanley, WI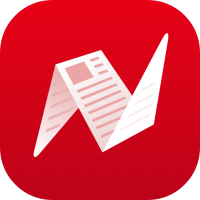 This is original content from NewsBreak's Creator Program. Join today to publish and share your own content.