If you're a fan of the written word there are always plenty of exciting events scheduled for the Chippewa Valley. On Sunday, September 12th, several local writers will be presenting their work in Altoona, WI at River Prairie Park.
The event is free to the public and will run from 10AM until 4PM. In addition to the writers, there will also be art vendors, food trucks, and live music.
Authors scheduled to appear include Deb Peterson, Charlotte Gutzmer, Jessi Hoy Peterson, Jackie Mcmanus, Debbie Campbell, Amy Renshaw, Dan Lyksett, Connie Russell, Patti See, Bruce Taylor, and Julian Emerson.
The forecast calls for partly cloudy skies with temperatures in the low eighties and little chance of rain. It should be a perfect day for enjoying an early fall day outdoors.
Local writers tend to wrestle with themes and material that will be very familiar to the members of our community. Wisconsin life is unique in the world, and it's enlightening to listen to the observation of area poets and writers as they reflect on the unique challenges of living here.
The event should be of particular interest to young people who might be interested in pursuing a career in writing. The writers are likely to be available for questions after their presentations, or to sell books at the end of the event.
There's no better way to learn how to pursue a career in writing than to have a conversation with area writers. Writing tends to be a solitary occupation and authors are eager for opportunities to engage with their audience. It's important to come with questions and, if possible, explore the work of the writers who will appear.
River Prairie Park is located at Front Porch Place in Altoona. The park is a very scenic area overlooking the Eau Claire River. The easiest way to get there is to take the River Prairie Drive exit off Highway 53, or the Birch Street exit off North Hastings Way. There are some benches, but those who attend are encouraged to bring lawn chairs or blankets to ensure their comfort.
Attending a reading from local authors is a wonderful way to take a break from the stresses of everyday life. A public reading is like an exercise in guided meditation, and it's rejuvenating to listen to the words of creative people who have a tremendous talent for pointing out the beauty that exists all around us.
More information on this event can be found on the Chippewa Writers Guild Web page here.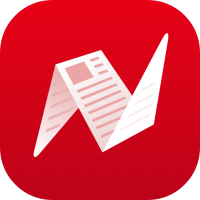 This is original content from NewsBreak's Creator Program. Join today to publish and share your own content.