If you have your finger on the pulse of the local writing community in the Chippewa Valley, you've probably heard of BJ Hollars. Hollars is a prolific local author who almost always seems to have a new book to promote.
Many people know Hollars because of his regular column for The Country Today. His writing covers a wide range of topics, but is rooted in the kind of rural values that are revered in our area. He's originally from Monticello, Indiana and was the recipient of the Blei/Derleth award in 2014.
In addition to his writing, Hollars is also an Associate Professor at the University of Wisconsin-Eau Claire.
On Wednesday, September 1st, he will be presenting his book Go West Young Man: A Father and Son Rediscover America on the Oregon Trail.
The Heyde Center is an ideal venue for this kind of talk. There is a large seating area and the acoustics are excellent. Hollars is a dynamic speaker and reader, and those who attend can look forward to an evening filled with entertaining stories, witty remarks, and sincere reflections on the human experience.
The father/son dynamic of this new book is a compelling element. Hollars is a dedicated family man, and his passages dealing with his reflections on family and parenting have been some of the highlights of his other works.
Hollars's other books include Midwestern Strange: Hunting Monsters, Martians and the Weird in Flyover Country, The Road South: Personal Stories of the Freedom Riders, Flock Together: A Love Affair With Extinct Birds, From the Mouths of Dogs: What Our Pets Teach Us About Life, Death, and Being Human, This is Only a Test, Thirteen Loops: Race, Violence, and the Last Lynching in America, Opening the Doors: The Desegregation of the University of Alabama and the Fight for Civil Rights in Tuscaloosa, Dispatches from the Drownings, and Sightings.
Hollars is also the founder of the Chippewa Valley Writers Guild, which is a tremendous and important resource for local authors.
It is always fun to keep an eye on the career of local writers. Hollars makes regular appearances, and anyone who has an aspiration to write anything from a personal essay to a complete novel would benefit from listening to him speak. His presentation would be of particular interest to young people who are interested in pursuing a career in writing.
Hollars is prolific and engaging, and his presentation on Wednesday at the Heyde Center promises to be a delightful event. The talk is free to the public.
For more information on the Chippewa Valley Writers Guild, click here.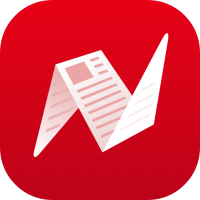 This is original content from NewsBreak's Creator Program. Join today to publish and share your own content.