Wednesday, September 1st marks the first day of school in Chippewa Falls for the 2021/2021 academic year. The first day of school is always an exciting time. You get to see your friends and share stories about how you spent your summer.
Although the first day of school can be exciting for students, the months leading up to the big day can be stressful for families. School supplies can be costly, and making purchases for the upcoming year can be a burden particularly for large families. Bearing that in mind, one local church helps kick off the school year by organizing a backpack giveaway.
On Sunday, August 25th from 1-3PM, Valley Vineyard Church organized a backpack giveaway that provided backpacks to around 1000 area children. This has been an annual event for quite some time and it's a wonderful way for people to get together, volunteer, and generate excitement for the upcoming year.
The event is made possible through the generosity of area businesses and people who donate their time to ensure the backpacks are efficiently distributed.
Our community is so very generous. We have many community partnerships who help make this possible, such as 4:30 am Coffeehouse, Mason Shoes, Northwestern Bank, Markquart Motors, WWIB radio, and numerous churches. It is because of the generosity of the community that we are able to give back to our children—Trisha Houle
The backpack giveaway was conceived as a way to give back to the community in a way that's practical and fun. Kids need backpacks for everything from school books, to gear bags for sports, to overnight bags for sleepovers. The best thing about kids is that they tear through life at full speed all the time, and that means there's always a need for new backpacks as the old ones are worn out.
The Valley Vineyard Church backpack giveaway serves everyone without exceptions.
For our event, there are no prerequisites. Any family who comes is served. Mason Shoes also provided a limited number of brand new shoes that we provided to the children who came, for which we were extremely appreciative—Trisha Houle
It's nice to know that many kids who are heading to school tomorrow do so with a bit of an extra spring in their step thanks to the pride they have in their brand new backpack.
The backpack giveaway is just one event hosted by the Valley Vineyard Church. Upcoming events include the Fall Carnival.
On Sunday, September 26, from 1-3 pm we are having a Fall Carnival at Irvine Park. This is a completely free event with carnival games, prizes, pumpkin painting, and food. It's open to the entire community—Trisha Houle
It's nice to live in a community where people make a special effort to ensure school age children have the best opportunity for success.
To learn more about the Valley Vineyard Church, click here.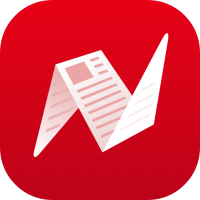 This is original content from NewsBreak's Creator Program. Join today to publish and share your own content.