Sunday, August 29th was the last night for Music and Movies at the Riverfront. The final performer for the 2021 season was the Tommy Bentz Band out of River Falls. The group had a clean sound and played a series of original compositions as well as old favorites from groups such as The Beatles, The Band, and Stevie Ray Vaughan.
It takes a bold group to attempt a Stevie Ray Vaughan cover because playing Vaughan requires more than just hitting the right notes. Solid blues guitar is only achieved by opening up your chest and letting your heart reach out to tug the guitar strings. It's a testament to the Tommy Bentz Band that their rendition of Stevie's 'Mary Had a Little Lamb' probably would have had the legendary blues great nodding and tapping his foot to the beat.
The originals fit right in with the covers, and this was a really nice concert to bring the summer in Chippewa Falls to a close. The temperature was still hanging around 80 degrees, but if you looked out across the river you could already see a few leaves with patches of yellow and red peaking through the green.
A sizable crowd was there to enjoy the show with many of them sitting on lawn chairs or relaxing on blankets in the green area in front of the stage. As always, the pavilion at the top of the hill was designated as a kid's area with plenty of activities to keep the little ones occupied while their parents took a few moments to take in some quality blues.
Children painted designs on each other's faces and arms, created artwork on the sidewalk with chalk, and, twirled hula-hoops, and played with ribbons. At the end of the evening, kids and parents alike shuffled home to hit the sack exhausted and content.
Food trucks provided such things as wraps and pulled pork sandwiches, and Olson's ice cream was there to supply the crowd with marvelous balls of ice cream served on a waffle cone. Music and Movies at the Riverfront is basically the last chance members of our community have to indulge in fair food, and let the good times roll.
It's been a great summer of free music and community togetherness. Here's looking forward to an even better fall. This may have been the last show of the 2021 season, but Riverfront Park is made for appreciating fine music and we can all look forward to what the summer of 2022 has in store.
To keep up to date on announcements from Music and Movies at the Riverfront, follow their Facebook page here.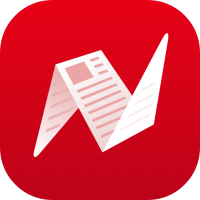 This is original content from NewsBreak's Creator Program. Join today to publish and share your own content.