There are few places in the world as peaceful as the well tended green areas surrounding a school during the quiet days of summer. All throughout our country, buildings sit empty for three glorious months as kids are set free to get grass stains on their knees, throw rocks into rivers, and make enduring memories that will last a lifetime.
Parkview Elementary school sits on the north end of Chippewa falls right next to both the YMCA and Irvine Park. With 318 acres, Irvine Park is a semi-wild area, and it seems as if the wilderness has taken to walking up the hill, crossing the street, and grazing on the grounds of the elementary school.
Highway 124 runs right between Irvine Park and Parkview Elementary. If you happen to be traveling that road in a car, on a bicycle, or on foot, it's likely that you'll see some whitetail deer grazing by the school as you pass by.
In a few days, Parkview Elementary will be alive with the sound of children laughing, sharing stories of summer adventures, and generally enjoying life. But, for the time being, the two or three deer that can often be found grazing on the hill will still have a tranquil place to spend their days.
Fortunately, the deer of Parkview do not spook easily. Although the speed limit on that stretch of road is only 25 miles per hour, it would be unfortunate to have an animal sprint out into traffic. Everyone who lives in northern Wisconsin knows that the hazard of whitetail deer comes as much from drivers swerving to avoid them as it does from collisions with the animals themselves.
These deer at Parkview are not tame, but they've gotten used to the noise of pedestrians. If you pass that way on a bicycle, even if you have music playing, the deer will likely look up from their grazing, regard you with curiosity, and then return to whatever lovely patch of grass they've been working on.
Chippewa Falls seems to have an abundance of urban wildlife. The same deer can be seen navigating paths along Duncan creek, and they even can come in as far as the courthouse in the evening. Motorists in our city have to be as mindful of wildlife as they are of pedestrians.
A whitetail deer would rightfully be considered a commonplace animal in Wisconsin. Still, it's always fun to see a group of them minding their own business, even if it's on school property. The deer of Parkview offer a good opportunity for photography, although the lens of a cell phone camera lacks the magnification to get a very good picture.
In these last days before school begins, it would be a fun activity to take a leisurely hike up the path that follows the road towards Parkview. It's always fun to watch whitetail grazing peacefully, and they'll likely be there right up until school starts on the 1st.
Parkview Elementary Address: 501 Jefferson Ave, Chippewa Falls, WI 54729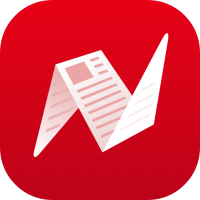 This is original content from NewsBreak's Creator Program. Join today to publish and share your own content.