With the summer heat starting to make the transition into the cooler temperatures of fall, it's time to start thinking about getting more active with friends and family. The upcoming Loop de Lori Triathlon features a variety of events and will take place at Loopy's Grill and Saloon in Chippewa Falls on September 11th.
A triathlon is a sporting event that features three different disciplines. In the case of the Loop de Lori, the event will have a 3.4 mile trail run, 17 mile bike ride, and a 3.5 mile kayak.
When people hear the word triathlon, they sometimes think of an Ironman, which is one of the most grueling events in sports. A full Ironman triathlon consists of a 2.4 mile swim, 112 mile bike ride, and a 26.2 mile run. However, there are many different forms of triathlons from sprints to endurance events.
The Olympic distance for a triathlon is a 1,500 meter swim, 40 kilometer bicycle ride, and a 10 kilometer run. Residents of Wisconsin are probably more familiar with the Olympic distance because of Waukesha native and former University of Wisconsin athlete Gwen Jorgensen who won the gold medal in the triathlon in Rio de Janeiro in 2016.
The Loop de Lori will offer local athletes the opportunity to have the triathlon experience without the rigorous physical demands of an Ironman or Olympic distance. Substituting a kayaking leg for the swim makes an event significantly easier to organize. The Loop de Lori also offers the opportunity to participate in a 2, 3 or 4 person team.
Proceeds from the event will go to the Lori Kleich Endowment Fund.
The event will also feature a health fair where participants and spectators will have access to free information on the simple changes they can make to live a healthier life. The health fair will feature nutritionists, naturopathic doctors, acupuncturists, massage therapists, and yoga experts. So, if you're curious about making a lifestyle change, this will be a unique opportunity to get some information.
Events like the Loop de Lori are a wonderful way to begin to embrace a more active lifestyle. A 5 kilometer race is also available and participants are encouraged to come and walk if they prefer. Challenging yourself through sports is often the motivation people need to eat better and adopt other changes that result in better overall health.
The Loop de Lori promises to be a fun time and a wonderful celebration of life.
For more information or to sign up for the Loop de Lori, click here.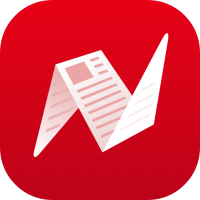 This is original content from NewsBreak's Creator Program. Join today to publish and share your own content.