The Chippewa Valley has a robust literary community. Perhaps the most accomplished of all the local writers is Nickolas Butler who has several bestselling titles to his name. Many residents of our area are familiar with Butler because he writes a regular column for The Country Today.
Butler's articles often contain poignant insights that reflect the deeply held values and beliefs of our community. The best writers always seem to have a somewhat magical ability to hit the pause button on life, and make observations that make it easier for all of us to appreciate everything we have.
It's not easy to succinctly express the realities of our day to day existence. In some ways, the way we live today is not all that different than the way people lived fifty or a hundred years ago. Work, family, love, and faith drives our existence now just as it did then.
We still adore our children and our parents. We celebrate good times together, and we help each other get through periods of grief. The best literature always shows our connection to the past along with an emphasis on what makes our current generation unique.
A moment of reflection on the value of literature is what puts you in the proper head space to appreciate Nickolas Butler's upcoming presentation.
On August 25th at 7PM, Butler will take the stage at the Heyde Center for the Arts in Chippewa Falls and discuss his latest book Godspeed. There is plenty of seating in the auditorium and the presentation is free.
There has been no official designation of the program, but in previous appearances, Butler has given a brief introduction, done a reading, and then offered time to take questions from the crowd. There will almost assuredly be a moment after the talk where he is available to sell and sign books.
Butler is an excellent speaker, and the event is free to the public. We're fortunate to have a writer of Butler's stature living in our area. The Chippewa Valley is where Butler grew up, and he always demonstrates a sincere affection for this part of the world.
Anyone who is interested in writing, particularly young people who might be curious about writing as a career, would benefit from attending this talk. In addition to Butler, you'll have the opportunity to meet a large number of our local literary figures.
Nickolas Butler's other works include: Little Faith, Shotgun Lovesongs, and Beneath the Bonfire.
Butler's appearance is made possible through a collaboration with the Chippewa Valley Cultural Association and the Heyde Center for the Arts.
Heyde Center for the Arts Address: 3 S High St. Chippewa Falls WI 54729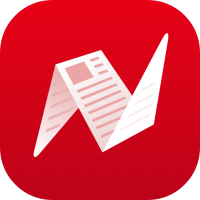 This is original content from NewsBreak's Creator Program. Join today to publish and share your own content.