Everyone is always mindful about the health and well-being of their families. We install fire alarms and carbon monoxide detectors in our homes to alert us to dangers. We also do what we can to ensure our air and water quality is at the highest possible level.
However, even with our best efforts, there are places where contamination can slip in without our ever knowing.
We don't spend a lot of time thinking about our ducts. In the winter, the heater kicks on and keeps the house warm. In the summer, our house is cooled by the air conditioning. Ducts are a simple and fundamental home feature that we simply expect to work.
Over the years, it's possible for your ducts to become filled with contaminants. If you have small children in your home, there's a strong possibility that your ducts are fully of Lego figures, Barbie dolls, Play-doh, and the like. While these things aren't necessarily bad in themselves, they can lead to further blockages.
Children might also pour water or juice into your ducts which is always problematic in a home.
Homes with pets can also end up getting a lot of animal hair in their ducts.
In order to ensure the air quality level of your home, it's a good idea to have your ducts cleaned every five to seven years. It's an affordable service that takes about a day to complete.
A technician will come to your home and hook a machine up to your ducts in the basement. The machine is essentially a large, industrial vacuum cleaner. The contaminants in your ducts are pulled down into a bin that is separate from your furnace. This allows for your ducts to be cleaned without any risk to your furnace.
Duct cleaning entails removing contaminants from the ducts and then cleaning them with sanitizer. This helps provide better air flow for your house and ensures that there won't be any molds growing on the inside of your ducts.
The ducts in your home have a huge impact on your overall air quality and the efficiency of your heating. Some people simply aren't aware that it's possible to have your ducts cleaned. We are still facing a few months of mild temperatures, so now is the perfect time to make an appointment to have your ducts professionally cleaned and sanitized.
Clean ducts eliminate odors, reduce airborne contaminants, and improve the overall efficiency of your home. You might be stunned at how much of an impact a duct cleaning can have on your life. The process requires some scheduling, but a regular duct cleaning will help residents of the Chippewa Valley ensure the health of their household.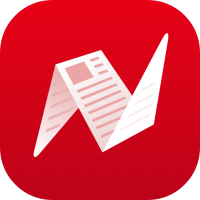 This is original content from NewsBreak's Creator Program. Join today to publish and share your own content.