Earlier this year, residents of Chippewa Falls who found themselves driving along highway 53 might have been surprised to see that the local McDonald's was being demolished. The building had been in service since the 80s and the McDonald's corporation has been implementing an "experience of the future" redesign in all their franchises.
As of August 12th, the new McDonald's is up and operational. Yesterday, they featured live music out front as part of an ongoing reopening celebration.
It's tough for a business to be closed for a few months right in the middle of summer. The rebuild had been scheduled for last year, but the pandemic put the plans on hold. Unfortunately, the result is that the Chippewa Falls McDonald's had to endure two years without regular service.
When you walk into the new structure, it's easy to see why the McDonald's corporation has committed to the redesign. The new building has a sleek, modern look and feels almost like a stylish coffee house rather than a fast food restaurant.
My kids have been to a hundred different McDonald's restaurants in their lifetime, and they were excited for the change. The interesting part was that it took them a second to get oriented, but as soon as they had the layout figured out, they were off enjoying themselves.
The new design features large touch screens where you can make and pay for your order. Of course, if you prefer, you can still go up and talk to the individual behind the register.
The seating area features a bold design with large wall hangings and ornate light fixtures. There are chairs, booths, and even high table seating on stools.
From the moment you walk into the door, the local McDonald's seems like a whole new experience. The face lift for the franchise looks better, is more efficient, and is a delight for your kids.
Fortunately, the menu remains the same and features all the classic favorites that have become a staple of American life. Currently, happy meals are featuring bobble head toys that represent characters from Scooby-Doo.
If you've gotten out of the habit of swinging by the Chippewa Falls McDonald's, it's worth taking the time to get back into your old routine. The new building is up and running, and the modern look and new amenities make it a fun family destination.
The Chippewa Falls McDonald's is located at 100 Prairie View Rd and is open from 5:30AM to midnight.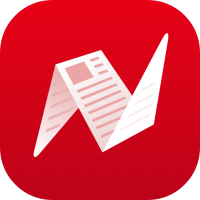 This is original content from NewsBreak's Creator Program. Join today to publish and share your own content.