Here in the Chippewa Valley we've just started to enter that pleasant time of year when the leaves start to change color and the temperatures cool off in the evening. It's football weather, and that means it's comfortable to sit outside and grill or have a nice conversation around a fire.
But those of us who have lived here for any amount of time know that harsh temperatures are right around the corner. For the most part, a Wisconsin winter is something that can be endured. However, there always seems to be a week or two featuring temperatures of twenty below zero or more.
There's no worse feeling in the world than to hit a cold snap and have your furnace stop working.
A few years ago, I noticed that my home seemed unusually cool. I went down to the thermostat and turned it up, waiting to hear the blower kick in. I ended up waiting for a long time. Fortunately, when I went down to the basement, I saw that the furnace was operating. That meant that there was heat in the house, and although the second floor was chilly, the house itself wasn't going to freeze.
A furnace is something that we sometimes take for granted, but when a furnace breaks down your whole life comes to a grinding halt. There's nothing fun about calling a furnace repair company at three in the morning on the coldest day of the year. If your furnace can't be fixed, you put your biggest investment, your home, at risk.
If you have to have a furnace replaced in the middle of winter, it puts you in a very vulnerable position. You don't have the opportunity to compare prices or get the best deal. When you are desperate for heat in your home, it's a seller's market for a furnace. Not to mention the fact that installation requires keeping doors open to carry in equipment.
With all of the stresses and obligations of modern day life, it's easy to forget about your furnace. But now's the time to call up a heating, ventilation, and air conditioning specialist to schedule an appointment. If you have an older furnace, you might be surprised at the incentive programs out there designed to get you to install a more efficient model.
The efficiency of modern furnaces means that they are a lot less expensive to operate. That means that you can turn your thermostat up a few degrees in the winter and still spend less than you have in the past.
Whether you install a new furnace, or you keep your old one, you should schedule an appointment to have your furnace serviced. If there is equipment in your furnace that appears about to fail, you need to get it replaced before the cold weather hits. If your furnace shows danger signs that could lead to a gas leak, you could be putting the health and safety of your family at risk.
HVAC technicians are already starting to see their work schedules fill up, but there's still time to call. Make an appointment, get your furnace checked out, and enjoy your upcoming fall grills with the peace of mind of knowing you're prepared for the winter.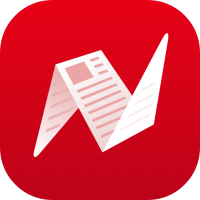 This is original content from NewsBreak's Creator Program. Join today to publish and share your own content.