When will the Aaron Rodgers temper tantrum end?
If he wants to retire, fine, then retire. If he wants to play, fine, then play. But what's completely intolerable is this commitment to absolute season sabotage.
What's Aaron Rodgers doing? Is he sitting around giggling? Does he think this is funny? Does it make him happy to see his teammates and coaching staff stress about what's going to happen next year?
Rodgers has decided to be a hall of fame distraction for a team that many believe has the absolute best roster in the league. This is absolute insanity.
The latest bit of drama is that both Aaron Rodgers and Davante Adams posted identical images on their Instagram accounts. The image was that of Michael Jordan giving Scottie Pippen a fist bump. Okay, so what are we supposed to make of that?
Are Rodgers and Adams trying to suggest that team management is trying to rip the Green Bay Packers apart? There have been reports floating about that Rodgers has referred to general manager Brian Gutekunst as Jerry Krause. Is that what this little best friend forever coordinated Instagram message is supposed to mean?
Well, it doesn't make sense.
All Rodgers has to do to keep the Green Bay Packers together is sign the contract he was offered which would make him the highest paid player in the league. If anyone is Krause in this scenario it's Rodgers.
The problem with the whole Aaron Rodgers cycle is that from the beginning of the rift the majority of analysts assessing the situation have been former players. They've been saying things like Rodgers "deserves" to be aggrieved. They've been saying he's been treated "unfairly."
How about if we ask some former general managers what they think?
All Aaron Rodgers has ever had is a championship caliber roster, a league breaking contract, and a chance to lead one of the most storied franchises in the league. Ask any general manager who has ever spent as little as a month in the NFL and they will look back at the work the front office of the Green Bay Packers has done over the last few decades and say, "That's a blueprint all teams should follow."
Now, out of nowhere, you've got a quarterback who is running around behind the scenes attempting to sow the seeds of discord, and on top of that he's blaming the front office?
By the way, who does Rodgers think he is in the Instagram post? Does he think he's Michael Jordan. That's a joke. Jordan had six championships. Jordan was the kind of guy who could elevate the players around him and will them to victory.
Rodgers is the kind of guy who falls flat on his face in the NFC Championship game again and again. The only reason the Packers ever made the Super Bowl with Rodgers was because he managed to tackle Brian Urlacher to prevent a potential pick six.
Rodgers isn't Jordan, not even close. Jordan had too great a commitment to the game to throw a diva temper tantrum and risk ruining a championship run. Brady would never have behaved like Rodgers is currently behaving either.
In the end, we're seeing what analysts like Skip Bayless have known all along. Rodgers doesn't have the "it" factor of an all time great. His ego gets in the way. He loses and he blames his teammates. He blames team management. He blames everyone but himself.
No single player is ever bigger than the team. What's Rodgers doing? Is his objective to make every Packer fan hate him? Well, he's succeeding. It's time for the drama to end. No more sabotaging the team. Either retire, or play, but stop with the cryptic messaging.
This isn't grade school, this is real life. Drop the privilege, man up, and show a little respect. In the end, Aaron Rodgers can't destroy the Packers, he can only destroy his own legacy.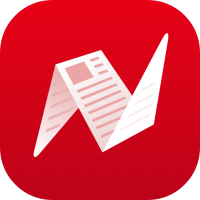 This is original content from NewsBreak's Creator Program. Join today to publish and share your own content.