The Milwaukee Bucks brought home their first NBA Championship in fifty years thanks largely to Giannis Antetokounmpo's clutch free throw shooting. The two time league most valuable player, and 2021 finals most valuable player picked the perfect time and place to eliminate the one small weakness in his otherwise otherworldly game.
It's long been known that when Jrue Holiday and Khris Middleton are drilling their shots, the Bucks are borderline unstoppable. But that wasn't the case on Tuesday as both the Suns and the Bucks were slow to heat up. Middleton finished with 17 points including a key basket late in the game that largely erased any hope of the Suns making a comeback.
Holiday added another 12 and Bobby Portis's 16 made up some of the difference, but if it hadn't been for Antetokounmpo going 17 of 19 from the line, the Bucks wouldn't have won. It's as simple as that.
Antetokounmpo's performance was stunning no matter how you look at it. Any franchise wants to surround its stars with a tremendous supporting cast, but when the chips are down, it's up to the MVP to elevate his game and go out and get that championship.
Giannis did exactly that.
Middleton is a surgeon and Holiday has some stunning moves, but Antetokounmpo is a force of nature who simply cannot be denied. Anyone watching can recognize that whether called or not, Antetokounmpo is fouled just about every time he drives into the lane.
Antetokounmpo is smart enough to get everything he can out of those fouls, including laying for a moment on the court and stealing a couple deep breaths. At the end of every game, he looks like he's absorbed an enormous amount of punishment, but he drives to the hole like a wrecking ball and imposes his will on the opposition.
There were a few moments where it felt as if the Bucks were on the verge of letting this one get away. When the referees waved off a beautiful pass that resulted in a resounding dunk by Brook Lopez, it felt like the kind of moment that could crush a rising tide of momentum.
A late technical foul on Portis for protesting a bad call might have also derailed the bucks, but Chris Paul missed the shot. Again and again the Suns had chances but last night they just couldn't light the fuse.
That being said, anyone who watched this whole series did not feel comfortable throughout the whole game. Both Devin Booker and Chris Paul can get on hot streaks where they start draining threes which can quickly erase even large deficits. But throughout the night, the Suns couldn't get their shooters on track, and, in the end, they didn't even manage to eclipse 100 points.
No matter how good a shooter you are, there are some nights when the shots aren't going to fall. That's when it becomes apparent what an advantage it is to have a player like Giannis Antetokounmpo. The Suns simply didn't have a player to match him physically, and he wore them down the same way crushing water can slowly erode a mountain.
Antetokounmpo put the team on his back and brought a much deserved championship to the state of Wisconsin. It's refreshing to see an MVP caliber player rise to the occasion instead of looking for excuses or people to blame. If Bucks minority owner Aaron Rodgers was sitting at home and watching, perhaps he'll have learned something from Antetokounmpo's championship attitude and performance.
Isn't it refreshing when all-world players want to play in our great state! Thanks Giannis! This was a legendary championship! The best part was that the lights from the game clocks hadn't even begun to cool off when Giannis expressed his desire to do it all over again next year. This is the hero sporting figure Wisconsin needs!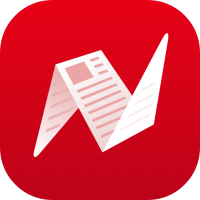 This is original content from NewsBreak's Creator Program. Join today to publish and share your own content.