The Chippewa Falls Public Library is sponsoring a wonderful opportunity for families to come together and enjoy an entertaining summer evening together. Wisconsin storyteller Paul Akert is scheduled to perform as John Muir at the Riverfront Park at 7PM, and everyone is invited to the free event.
John Muir is known as the father of the National Parks, and lived from 1838 until 1914. He was among the first to advocate preserving our wilderness, and was a very talented writer.
It's likely that most people in our area have heard John Muir's name, but it's hard to get the full sense of a person's life through a couple bland passages in a dusty high school text book. In the hands of a gifted storyteller like Paul Akert, the true dynamic appeal of a figure such as Muir will become apparent.
Akert's presentation will include stories, quotations, and the type of live performance that will help a little slice of American history come alive right in our back yard. Riverfront Park is an appropriate setting for this kind of a presentation as the performance area will be set against the backdrop of the beautiful Chippewa River.
I did my first John Muir presentation in April 2019 at the Urban Ecology Center in Milwaukee. This was with PowerPoint photos as my guide. The July 29th presentation will be more in storytelling mode and without visuals—Paul Akert
Akert's performance is the next best thing to interacting with John Muir himself. During the program, Akert will split his time both in and out of character. This allows him to alternate between bringing Muir to life, and discussing his life and achievements in a greater historical context.
My presentation will be a combination of commentary (hat off) and speaking in first person as John Muir (hat on). The presentation will start in Dunbar Scotland where John Muir was born and conclude near the end of his life in California. I will have the oak walking stick and a leather journal from which I will read about two formative times in his life as well as a concluding journal entry—Paul Akert
Muir's writings can often be found engraved on plaques or carved into stone at many of our national parks. His prose is both thoughtful and eloquent, and Akert's presentation will be of interest to anyone in our community who appreciates the written word.
This is my favorite John Muir quote: "Hiking - I don't like either the word or the thing. People ought to saunter in the mountains - not hike! Do you know the origin of that word 'saunter?' It's a beautiful word. Away back in the Middle Ages people used to go on pilgrimages to the Holy Land, and when people in the villages through which they passed asked where they were going, they would reply, 'A la sainte terre,' 'To the Holy Land.' And so they became known as sainte-terre-ers or saunterers. Now these mountains are our Holy Land, and we ought to saunter through them reverently, not 'hike' through them."—John Muir quote courtesy of Paul Akert
Paul Akert as John Muir is a great opportunity for families to spend some quality time together and learn a little more about American history as part of the bargain. Mark your calendars and be sure to attend Paul Akert's performance as John Muir.
When: Thursday, July 29th at 7PM
Where: Riverfront Park, 12 S Bridge St, Chippewa Falls, WI 54729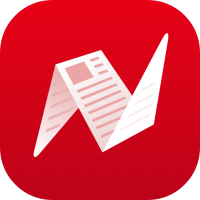 This is original content from NewsBreak's Creator Program. Join today to publish and share your own content.