Going to the fair is a wonderful Wisconsin summer tradition. There are displays from local businesses, farm animals, carnival rides, games, exotic food options, and much more. The fair will remain open until Sunday, July 11th, so there's still plenty of time to get in on the fun.
Here in Chippewa Falls, we're fortunate to have such a dynamic event right in our back yards. Local events allow you to save money on gas and lodging, and make it possible to spend more on family fun. Yesterday I attended the fair with my family of four and I was curious to keep track of how much we spent in a day.
The bottom line is that you can spend as much at the fair as you want. Going on the rides and playing the games can get expensive, not to mention the cost of purchasing the wares available for sale. However, if you're on a budget, the fair can be surprisingly affordable.
My wife and I both withdrew $100 from our bank accounts to have cash on hand for the day. Our first expense was the entrance fee. The cost for two adults and two youths came to $30 which left us with $170. We didn't have to pay for parking because we live close enough to the fair that we could walk.
There's plenty you can see with just the entrance fee. Part of going to the fair is just experiencing the energy of the event. The farm animals are fun to go and look at, and they were one of the favorite attractions of my family.
One item of particular interest is that local law enforcement does a free bicycle raffle every day at 3PM. You just walk up to their booth, which is located right near the entrance, and request a ticket. They call out the numbers at 3PM and you must be present to win.
With a little bit of luck, maybe you'll recuperate the price of your entrance fee right there!
The fair has both indoor and outdoor displays. On a hot day, the indoor displays offer a chance to get in out of the summer heat. I stopped at one booth and picked up a quarter pound of chocolate fudge for $6 which brought our total down to $164.
The indoor displays reminded me of markets in exotic lands like Peru. It's a fun experience. Ribbon winners were displayed in categories such as art, crochet, and cooking.
Unfortunately, the baked goods were behind a pane of glass so you couldn't sample the winners.
Our next objective was to eat. My wife and my eldest daughter selected a gyro for $12. My youngest daughter and I wanted to start with a slice of pizza, but one slice was $5 while a whole pizza was only $12. We went with the whole pizza, ate the whole thing, and regretted it for the rest of the day. Those purchases brought us down to $140.
After that we went for dessert. I had ice cream for $4 and my youngest daughter had a bag of cotton candy for $4. The cotton candy turned out to be a good purchase because she carried it around nibbling on it for the rest of the day. My wife and eldest daughter had soft serve ice cream for a total of $8. Our total was now down to $124.
In truth, that represented the majority of our expenses. For the most part, we avoided the rides and the carnival games.
The old classic Tilt-a-Whirl is fun, but it's not the type of thing you want to ride after eating a pizza. There is a huge variety of games, and there's sure to be something to delight everyone.
Some of the carnival games guarantee a prize, and my wife was more susceptible to convincing than I was. One game allowed you to hook a bag with a long pole. I believe this one was approximately $5 per child.
The thing to remember with carnival games is that the fee is just as much for the fun of playing the game as it is the prize you win. It's basically the old school version of a video game arcade. Every kid should play a carnival game or two at least once.
We escaped the carnival games only having spent around $20 bringing our remaining total to $104.
The favorite display for my wife and kids was the baby animal petting zoo.
You could purchase a little plastic container filled with grain and feed the animals for $2 bringing our remaining total to $102.
One thing that saved us a lot of money was that my wife planned ahead and brought along a bunch of bottles of water. Drinks are highly priced at the fair, and if you're out in the hot sun for 3 or 4 hours, you're going to need to stay hydated.
At the end of the day, we were pleasantly surprised at how affordable a day at the fair turned out to be. The total price was similar to what it costs to take the family to dinner and a movie. Everyone was exhausted when we came home, and the kids were delighted with the various prizes they'd won at the game.
Visiting the Northern Wisconsin State Fair is a wonderful way to create family memories and provide your kids with a fun adventure on a lazy summer day.
Northern Wisconsin State Fairgrounds: 225 Edward Street Chippewa Falls WI 54729
For the event web page, click here.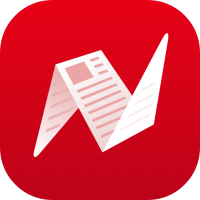 This is original content from NewsBreak's Creator Program. Join today to publish and share your own content.