The world is filled with treasures, and it's stunning how picking up a physical item can bring back a flood of memories that you didn't even know existed. Perhaps the sight of a dresser similar to one owned by a fondly remembered grandparent, or handling a toy you longed for as a child, can allow you to step into the past and recall thoughts and feelings from your youth.
Nostalgia is a powerful force, and Sparrow Antiques and Vintage Junkies in Chippewa Falls has turned the concept into a business model.
We are an antique and vintage store. We sell vintage items, antiques, textiles, furniture and vintage clothing. We are also very proud to have a line of The Real Milk Paint for people who would like to do their projects at home. We have an eclectic collection of yesteryear. People shop with their heart, they buy memories, simple joys and add to their collections. We are seekers and makers—Melinda Daubitz
Everyone struggled during the pandemic, but it was especially hard for businesses that rely on foot traffic. Now, with a vaccine widely available, it's the perfect time to stroll through neighborhood stores to browse or to make the kind of small purchases that form the backbone of our economy.
Sparrow Antiques and Vintage Junkies has been open for seven years, and they're pleased to have taken up residence in our community.
We started in Eau Claire in Banbury place then we moved down to 2nd avenue by the courthouse. Now we are in our dream spot with a picture window in Chippewa Falls Wisconsin. 35 West Spring Street—Melinda Daubitz
Small local businesses always offer patrons the chance to interact with owners in a way that you'll never replicate in a major chain. Such businesses often branch out and offer quality service in areas related to their primary field.
We can have clients and customers come in for our limited knowledge we will help people research their items. With that being said we also host estate sales for individuals, who are selling estate for family members—Melinda Daubitz
When difficult times hit, it's always the little things that you miss the most. One of those things is the simple joy of being able to walk into a community store and see the new products available for sale. Now that times are returning to normal, it's interesting to hear the stories about what a struggle 2020 truly was.
The pandemic has hit us hard! With the basic closing of the United States. We were closed for months. When we were able to reopen, foot traffic has been been less due to health fears. During lockdown people learned to shop online and use the web. This is not good for a business that bases itself on memories and collections and simple joys—Melinda Daubitz
One thing about antique stores is that they are all unique and they can all be completely transformed every time you stop by. Visiting an antique store is comparable to going to a museum. However, a local antique store in your home community can offer you a unique connection to your past.
Whether you are a resident of Chippewa Falls, or you're just passing through, be sure to plan some time to visit Sparrow Antiques and Vintage Junkies. It's a quaint store in a quaint town, and it's a place that can help you get in touch with the priceless moments of your past.
Sparrow Antiques and Vintage Junkies: 35 W Spring St, Chippewa Falls, WI 54729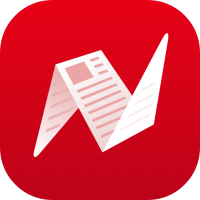 This is original content from NewsBreak's Creator Program. Join today to publish and share your own content.