The United States of America approaches the 2021 Fourth of July celebrations in a much better place than it was just a year ago. In July of 2020, the nation was reeling with school closing and stay at home orders issued just a few months before. This year, with a large percentage of population vaccinated, it is starting to feel like a regular summer.
Residents of Chippewa Falls are lining up to buy fireworks at tents erected in local parking lots. There are also a variety of places that residents can go and watch Fireworks throughout the weekend.
On Saturday, July 3rd, the friendly folks over at the SandBar and Grill will be hosting a fireworks show at 9PM. This is a nice option for people who want to get a jump start on the festivities and extend their celebration over the entire weekend.
The fireworks show will also feature music by Tom Katalin starting at 6PM. The SandBar is located at 17643 50th Ave Chippewa Falls, WI 54729, and the fireworks are free for all.
On Sunday, July 4th, the city of Eau Claire will be hosting a "Fireworks Extravaganza" at Plank Hill. Keep in mind that there will be no parking on the roads immediately surrounding Forest Hill Cemetery, but you can find spots down by South Farwell Street and walk up the bike trail. Boyd Park makes a good observation point.
There will also be things to do throughout the day at Carson Park, so remember your sunscreen, bring the family, and be prepared to have a nice day.
The forecast calls for heat during this Fourth of July weekend with daytime highs in the 90s. Be sure to remain hydrated throughout the day, and be mindful of small children. It's easy to get caught up in the celebration, but remember to take frequent breaks to find shade, cool off, and drink water.
Many local residents apply for and receive permits to host their own fireworks celebrations. However, private celebrations are encouraged to be mindful of their neighbors. Be considerate of local veterans who may be suffering from post traumatic stress disorder for whom fireworks can cause a significant amount of distress.
Small children and babies, as well as pets can also be disturbed by loud explosions, so be mindful about setting off your fireworks in a place where they can be enjoyed by all.
After a trying year, our country has earned a celebration. The Fourth of July is one of those special days when families take a few moments out of their busy schedules, head out into the community, and make memories that last a lifetime. Nobody ever forgets the anticipation of waiting for the first fuse to be lit, and listening as the flaming rocket whistles into the sky only to explode in a shower of fabulous lights.
Be respectful of your neighbors, celebrate responsibly, and let's work together to make the 2021 Fourth of July celebration an event everyone can enjoy!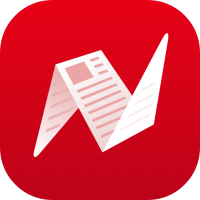 This is original content from NewsBreak's Creator Program. Join today to publish and share your own content.