A beach is the perfect option for a family on a hot summer day. You can arrive early in the morning when it's still cool, grill some burgers later on for an afternoon meal, build sandcastles, and splash in the water.
As an added bonus, there's something about staying out in the sun and swimming in a lake that makes children want to come home and go straight to bed.
One of the most convenient options for recreation near Chippewa Falls is Ray's Beach. Located on the shores of Lake Wissota just off of Highway X, Ray's Beach is the perfect place to relax and enjoy the day. Ray's Beach is large enough to provide a sense of community, but it's small enough that you won't feel stifled or overwhelmed by huge crowds.
The grounds feature paved paths and a grass-covered, gently sloping hill that leads down to the beach. The swimming area is good for wading because there is no dramatic change of depth. There is a bathroom, several picnic tables, and a variety of outdoor grills available for public use.
Next to the bathrooms, you'll find a kiosk filled with life jackets donated by Jacob's Jackets. You can use a life jacket for the day, and then return it to the kiosk when you go home.
There is a small parking lot located at the entrance to Ray's Beach and signs are posted listing the rules of the public area. The beach is free to visit, but there is a donation canister at the entrance area that helps offset the cost of maintaining the beach.
To arrive at the beach, you are required to walk down a ramp that crosses the railroad tracks at the bottom. The beach is handicap accessible. Dogs are not allowed on the beach.
The beach opens at 6AM and closes at 11PM. As with any public recreation area on a body of water, glass bottles are not allowed. This rule bears repeating because all it takes one broken bottle to leave dangerous glass shards that a barefoot child might step on. The vast majority of local residents are mindful of this rule, but swimming shoes are recommended at any public area.
Camping is not allowed at Ray's Beach, but there are outdoor grills located throughout the park so residents can cook themselves a hot meal.
With the hustle and bustle of modern life, sometimes it's important to give yourself an opportunity to disconnect and unwind. If you leave your cell phone at home, you might be surprised at how rejuvenated you feel after only a couple hours at the beach.
Ray's Beach is highly accessible, and it's one of the most beautiful beaches in our area. From downtown Chippewa Falls, you can get to Ray's Beach in right around 10 minutes, but once you're there it feels like you're a world away from your day to day life.
Whether you're a resident of Chippewa Falls or you're a tourist who wants to get an idea of the best this community has to offer, Ray's Beach should be high on your list of area attractions.
Ray's Beach Address: 18141 Co Hwy X, Chippewa Falls, WI 54729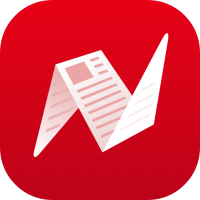 This is original content from NewsBreak's Creator Program. Join today to publish and share your own content.