Chippewa Falls area boys and girls finished up the second day of the three day youth volleyball camp on Tuesday. The camp was conducted by Chippewa Falls high school volleyball coach, Luke Heidke. The camp was a wonderful summer opportunity for kids to improve their skills, get some exercise, and make new friends.
In order for area schools to field competitive sports teams, it's important for young athletes to participate in summer development camps. Parents sometimes forget how much time and teaching is necessary for children to master fundamental skills.
As the summer months go by, students often appreciate the opportunity to briefly return to a defined schedule. A summer camp gives them the chance to learn new skills and socialize in a controlled setting.
I like having the opportunity to learn new skills and meet new people. It has been really fun and I'm excited to attend the same camp next year—Sofia Jonjak
Organized school sports allow students the chance to increase their social circle and develop self-confidence. From a practical standpoint, sports also help kids burn off excess energy in a way that is productive and which keeps them out of trouble. Coaches often develop into important mentors that can help students stay on a healthy path to adult success.
Going out for high school sports can be intimidating, so casual summer camps are a great way for students to meet coaches and interact with high school players. Summer camps are also the first chance some students get to meet the other players who will eventually join them on high school teams. The earlier team chemistry is allowed to develop, the stronger the team is likely to perform at a later date.
The Chippewa Falls Cardinals Youth Volleyball Camp was scheduled for June 21-23. The camp consisted of three sessions. The first session was from 8-9:30AM for boys and girls entering 3rd and 4th grade. The second session was from 10-11:30AM for boys and girls entering 5th and 6th grade. The third session was from 1-2:30PM for boys and girls entering 7th and 8th grade.
The sessions focused on drills to help athletes practice the fundamental elements of volleyball. Skills included perfecting hand and body position, and instruction on how to incorporate these skills into a game situation. These skills included serving, passing, setting, and hitting. Students took turns working together and participating in drills with high school students.
No matter whether sports are taught in the form of structured coaching or a more casual skills camp, a sense of camaraderie begins to develop among the students. Parents who observe the camp have the benefit of seeing their children interact with their peers and make new friends.
The youth camp was held at the little gym at the front of the Chippewa Falls high school. The cost was fifty dollars and the price included a T-shirt.
Parents and students in the Chippewa Valley are fortunate to have access to a variety of quality sports camps. These are school organized events, so parents can be sure the environment will be safe, educational, and fun.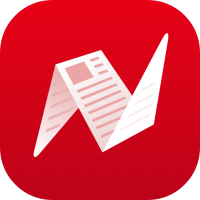 This is original content from NewsBreak's Creator Program. Join today to publish and share your own content.