I used to think that reading at night to my two infant daughters would help them learn how to read. It does help to some by introducing them to new vocabulary, but unless they're looking at the text as you read, they aren't making an association between the written and spoken word.
However, reading to your daughters is much more than a teaching exercise. It's a moment of togetherness, a time to decompress after a difficult day, and an opportunity to start conversations on an almost limitless variety of subjects. My girls are 9 and 7 and I've been reading to them since before they were born. Here are 5 wonderful reasons for a father to read to his daughters.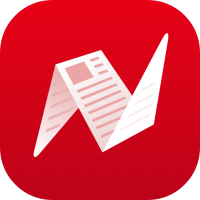 Reading calms them before sleep
Early on we would read books like 'Goodnight Moon.' As you read 'Goodnight Moon' the illustrations darken to represent the dimming light of advancing night. I found that if I was careful with my voice inflections, I could almost lure them into sleep just by talking.
The trick is to speak slow and low, almost like you're humming in the back of your throat. You have to slide into that hypnotic voice with care because my girls have become aware that it puts them to sleep.
When you're a young parent, the earlier you learn the trick of coaxing your children into slumber, the better. As they get older, they have hundreds of things running through their minds, and it's valuable to show them they have the ability to calm their own thoughts and relax. This is a skill that will serve them throughout their lives, particularly when they deal with stress and anxiety at school or work.
Reading creates a shared memory
We all have our favorite books and stories, and there is nothing better than experiencing those stories with someone you love. To this day I feel a rush of excitement at the words, "Hello, my name is Inigo Montoya, you killed my father, prepare to die!" When you're sitting in your child's room, reading those words, you can feel her excitement and it adds exponentially to your own enjoyment.
All of the shared lives and emotions of books provide you with a context when you are talking to your children about real life events. If they are having trouble with a girl at school, you can talk to them about Nellie Oleson from the Little House books. If they seem dejected over the unfairness of the world, you can select a lesson from any of the Dahl books where the villain always receives his/her comeuppance in a delightful and unexpected way.
Books allow you the opportunity to think about and plan for various challenging situations prior to experiencing them. This preparation helps your daughters navigate inevitable life obstacles.
Reading helps their listening skills
Think back and consider how much of your education came in the form of processing lectures. Usually there is supplementary material, but in many college classes the content of the lectures is the primary source of information. The more adept your children are at listening and understanding complex spoken concepts, the better they will perform academically.
This skill is something they pick up without even recognizing it through listening to stories. It's interesting how the first few times you read, your child will stop you to ask for definitions. After a while, they develop the skill of comprehending new words based on context alone. This is a massive step forward in their cognitive ability and is a major achievement in their overall language mastery.
Reading introduces them to significant authors
Your reading time with your daughters allows you to introduce them to works of relevance. Feel free to jump around and mix things up. If you're reading the Harry Potter works, be sure to pause and reference any of the many stories of King Arthur or other mythological. Explain how there is a literary tradition that served as the source of inspiration for JK Rowling.
Read your daughters an occasional poem. They will delight at "Stopping by Woods on a Snowy Evening." Give them the opportunity to find that work in a place of safety and peace, so that when they stumble upon it amidst the stress of an ACT exam, it brings them a surprising sensation of comfort.
Reading gives you time with them
Too often, families spend all their together time crowded around a television watching a sitcom or a movie. Although you might all be together in the same place, passively watching a screen leaves you with a sense of separation.
When you read to your daughters, they listen to your voice with eagerness and anticipation. They fall into the marvelous spell of the author's craft, and both you and your daughters experience the emotion of the words at the same time.
This is a shared moment that brings you together and creates harmony within your household. As your children grow older, it can be difficult to find ways to connect with them. Sharing a favorite story together contains a magic that cannot be attained elsewhere.
It's never too late to start
Even if your children are now ten or fifteen or even in their twenties, it's never to late to start reading together. Even if you can't read aloud to them, ask your daughter if she wants to pick a book that you can purchase separately, read together, and discuss. It will give you a reason to send her an email or contact her by phone. You always need another reason.
We all need extra motivation to turn off our screens and turn on our brains. Reading together helps develop both the intellectual and emotional components that form the foundation of a grounded individual. Reading to your daughters helps them, and as an added bonus, it will also help you.