Photo by Christine Roy on Unsplash
In the era of Coronavirus, many people are looking for ways to make more money from home. Content writing represents a great opportunity for taking on easy jobs that you can finish in your spare time. If you have a good command of basic grammar, an internet connection, and a computer, you can easily make $1000 or more per month as a content writer.
What is content writing?
The modern marketplace runs through the internet. Businesses need a strong internet presence in order to be competitive. That means that every single business all the way from Samsung to the little coffee shop around the corner has a web page. Even the most basic web pages need five to ten articles explaining what the business is all about. Unfortunately, many people who own businesses can't write their way out of a paper bag.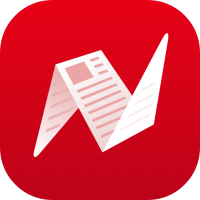 Web page developers look to content writers to create the articles for their clients. They need something that is free of errors, conveys a specific point, and has been composed to exact specifications. That's where you come in.
Creating a content writing account
There are many content writing platforms that are always on the lookout for capable writers. To start an account, you just need to take a short grammar test, write a sample article, and wait for approval. The grammar test is usually not more than 30 questions, and it's very basic. They want to make sure your articles will have accurate subject-verb agreement and proper use of their, they're, and there.
Once your account has been approved, you will be able to select from a variety of assignments. Usually these sites have a dashboard that kind of resembles your email dashboard. The keywords for the articles are listed, and you can choose the assignments that appeal to you.
Minimal research
When you grab an assignment, there will be instructions for the format as well as a few reference links. You can use the reference links to grab critical pieces of information so that your article sounds informed. Obviously, you have to rephrase the reference text so that you aren't accused of plagiarism.
The best part of about content writing is that it allows you to learn about new subjects and do research on topics that interest you. Once you become an expert on a few topics, you can select projects and write them without having to do the minimal research.
Content writing platforms
The field of content writing is large and growing all the time. Some pages, like Constant-Content, allow you to write anything you want and then put the article up for sale at your selected price. They also have the opportunity to get in touch with clients for lucrative long-term contracts.
Pages like Steady Content provide you with regular work and provide weekly payment. The only delay is that you have to wait for your article to be approved, but in most cases approval and payment goes through very quickly.
Payment
Some people complain that the rate for content writing is too low to be of value. Most platforms offer around 2 cents a word, or $40 for a 2,000 word article. However, keep in mind that the quality requirements for content writing are lower than what you have to produce for high-paying journals.
With content writing, you are writing the kind of articles that most viewers will skim through on the lookout for a sentence or two about a specific keyword. You don't have to be eloquent, and spending some time content writing teaches you how to write fast, accurate, and competent web articles.
After a few weeks of experience, you'll be able to write that 2,000 word article in less than an hour. That means you only have to dedicate a little over 6 hours a week to content writing to earn an extra $1,000 a month.
A lucrative side gig
The convenience of content writing makes it a very attractive side gig. If you can't get to sleep at 2AM, you can boot up your computer and see if there is a project that allows you to make a quick 40 bucks. If you want to take a couple weeks off, you can do so without informing anyone or asking for permission.
The best part about content writing is that it allows you to practice your writing skills and learn the format of effective blog writing while getting paid. It's a really great job for writers who have aspirations for more grandiose projects, but also need cash by the end of the month to cover the cost of rent.