Tucked away in the southeast of the island of Koh Samui, Kamalaya blends perfectly into its surroundings
The multi-award-winning holistic resort is one of Asia's top 10 wellness retreats with the most repeat bookings. If it's your first time, try to book at least five or seven nights if you can, since it takes one to two days before you start to relax and get used to the slower pace of life. The property is built into a steep verdant hillside on the island of Koh Samui, and guests also have access to the beach.
Breakfast, lunch and dinner are spent overlooking lush treetops, and yoga and meditation at the pavilion are particularly breathtaking if you manage to get a spot in the front row. Treatments at the spa can be enjoyed throughout the entire day. Opt for an evening appointment and ask for the treatment room in the corner, built out on stilts. Nothing is as relaxing as being worked on to the soothing sound of nature and a breathtaking sunset.
The extensive wellness facilities include a yoga pavilion, a yoga sala, a fitness centre, a holistic spa, infrared saunas, a herbal steam cavern, lap pools and hot/cold plunge pools, and an elixir bar.
HEALTHY FOOD
The food at Kamalaya is deliciously fresh and healthy without being dull. The menu offers a mix between continental and Asian (organic where possible), and many guests come for the vegetarian detox program. Fresh juices are readily available, and wheatgrass shots are many guests' favorite breakfast tonic. If you haven't signed up for a detox or a wellness retreat, fret not. There are also dishes that include fish, chicken and lamb, and there is coffee and wine available.
WELLNESS RETREATS
Kamalaya offers a range of wellness programs around Detox, Stress & Burnout, Yoga, Finding Emotional Balance, Ideal Weight, Optimal Fitness, Embracing Change, Enriched Gut, Structural Revival, and Wellbeing Sabbatical, as well as its latest addition Resilience & Immunity. Adjust the intensity of your program and opt for something tailor-made. You can focus on specific healing modalities, such as Naturopathy, Traditional Chinese Medicine or Ayurveda, and with the help of experienced practitioners you can customize a wellness program that is specifically suited to your needs.
Developed in response to a growing need from existing Kamalaya guests, the retreat has even formulated a 5, 7 or 9-night Sleep Enhancement program. In a society, where the use of technology is increasing, and long work hours and added daily stresses are adding to insomnia or poor quality sleep, such a retreat can be life-altering for many guests, including myself. The program, which was developed by Kamalaya co-founder Karina Stewart, doctor of Traditional Chinese Medicine (TCM), drew from a range of different therapies including naturopathy, TCM, massage, and mind-body balance similar to coaching. Treatments incorporated include acupuncture, yoga, Shirodhara, Royal Ayurvedic massage, meditation, as well as herbal foot baths with hand and foot massages to open the heart chakra.
WHAT WE LOVE
The property was built around a monk's cave, which used to be a place of meditation for Buddhist monks.
The spa facilities here are excellent. Spend at least a day getting pampered with massages or private sessions with practitioners and opt for plunge pools and the steam cavern in-between.
WHAT YOU SHOULD KNOW
You don't necessarily have to be on a detox to enjoy Kamalaya. The food can be as healthy as you want it to be. Even though the vegetarian menu is quite vast, there are also seafood, poultry and lamb dishes. Wine and coffee is available too.
It's not the best place to bring your kids. Children below 16 are not allowed in the wellness centre or its facilities.
WHEN YOU SHOULD GO
The best time to visit Koh Samui is from late December – August. Avoid monsoon season from September – November.
ACCOMMODATION
All 76 rooms, suites and villas blend seamlessly into the environment and invite nature's healing power into their living spaces. This personalised approach makes each of them unique in its own little way. The comfortable, luxurious and nurturing accommodation is distributed organically across the vast resort, either featuring views overlooking the verdant jungle or the turquoise waters of the Gulf of Thailand. The rooms exude a sense of serenity and feature tasteful furnishings aligned with the natural beauty surrounding them.
Follow me to see more articles like this.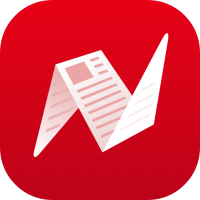 ...