Located in an idyllic spot of Seminyak, Bali, The Place is a destination for transformation. Drawing on over two decades of experience, renowned therapist Jean-Claude Chalmet has created a hub for mental, physical, and spiritual health
Since opening in 2015, the highly-regarded retreat has amassed fans from all walks of life but resonates especially with those who work in high-stress jobs, including CEOs, CFOS, and entrepreneurs. Building on his successful practices in Greece and the UK, Chalmet has developed an effective, integrated therapeutic approach that incorporates a range of global wellness practices, from Kundalini Yoga and Traditional Chinese Medicine to Clinical Hypnosis and Equine-Assisted Therapy. With this unique approach, The Place creates profound, lifelong transformations in a short amount of time.
Chalmet's process harnesses the power of the mind-body connection that the ancient Greeks practiced over 2,500 years ago. But, recognizing that wellness isn't a one-size-fits-all proposition, The Place tailors its offerings to suit the needs of each individual. The end goal, though, is always the same: to help guests build the tools they need to find a better version of themselves. The result is a unique property that functions as a residential psychotherapy and rehabilitation retreat that creates real change in its guests' lives.
THE EXPERIENCE
A true oasis on the Island of the Gods, The Place is designed in the traditional Balinese Balé style and offers an enticingly intimate setting for guests to hide away and focus on their wellness.
There are just eight guestrooms here, each one a cozy bolthole rendered with charming aesthetics that seamlessly blend Asian and European influences. Colorful textiles, the occasional plant, and carefully placed objets d'art soften the look of wood paneling and heavy furniture. Outside, guests can luxuriate in acres of tranquil gardens and communal areas bedecked with Oriental antiques, family heirlooms, and works of art. Did we mention the saltwater pool, private library, and dedicated team that can organize tours, reservations, and cultural excursions? That's all available, too.
In keeping with its holistic approach to health, The Place Retreats focuses on providing guests with delicious meals that nourish from the inside out. Each dish is laced with fresh seasonal and organic ingredients and blends the flavors of East and West. Days might begin with tropical fruits, organic smoothies, and cooked-to-order specials, lunch is often a light and wholesome meal, while for dinner, guests can indulge in gourmet nutritious meals.
THE RETREATS
The Place caters to all manner of guests with specially designed programs. Whether you visit to pursue your own wellness journey, stay with your significant other to work on your relationship, or bring the family to enhance familial ties, you'll find the ideal program to suit your needs. And, if you need something a little extra, you can choose to book a long-stay package or a tailored journey that meets your specific goals.
The Individual retreats give guests the opportunity to renew and revive on their own, under the expert guidance of The Place Retreats' practitioners. To effect deep transformation, you'll embark on a journey of wellness that incorporates different disciplines, from therapy and yoga to meditation and bodywork. This highly effective program has given hundreds of guests the ability to break through negative blocks and past traumas, overcome fear, and change destructive patterns and behaviors to take control of their destinies.
For duos looking to improve their bond, the Couples retreats are designed to reignite the spark between couples, or even improve the relationship between siblings or a parent and child. Premised on the idea that good relationships require communication and understanding, these retreats are designed to reveal blockages and work on communication and healing to create a higher level of intimacy, trust, and respect.
Even families can benefit from a retreat to The Place. Focusing on family therapy, these retreats expose the internal dynamics of a family and look for insights and opportunities to create a more harmonious family dynamic for present and future generations.
Of course, some situations call for a true break to allow you the time and space you need to work on yourself. That's why The Place also offers luxurious long-stay packages that allow guests to relax, recharge, and work through any issue that needs attention. In the care of The Place's expert team, guests can address a wealth of blockages, from bad habits and traumas to depression and addiction by learning to understand triggers and emotions and start building positive habits that create strength, balance, and contentment. And, whether you choose the 40 or 90-day retreat, you'll learn to practice Kundalini yoga, which features a meditative element that is effective at calming the mind and creating new neural pathways.
Fancy embarking on a transformative journey without heading to The Place's property in Seminyak? No problem – they'll come to you. The Tailor-Made retreats bring the brand's expertise to bear in creating wellness programs for individuals and groups in a location of your choice. You're in charge, so you can design an experience that is exactly right for you and sit back to enjoy this renewing experience.
Whether you're looking to relax and rejuvenate, address problems, or work towards self-actualization, The Place offers transformative journeys that everyone can benefit from. And, after the Covid-19 pandemic, perhaps that's exactly what the doctor ordered.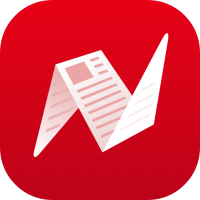 This is original content from NewsBreak's Creator Program. Join today to publish and share your own content.