Here's a list of our most loved wellness retreats in Bali. Plan ahead for your next wellness getaway
A roundup of our favorite wellness retreats in Bali for all you wanderers out there longing for a much-needed wellness getaway on the island of the Gods. Have a look at our top 13 picks for a tropical wellness getaway.
REVIVO Wellness Resort
Choose from a range of wellness programs at this beautiful and sustainable wellness retreat. REVĪVŌ Wellness Resort offers comprehensive personalized retreats to cultivate self-awareness, mind training, and eventually help guests reach mind transformation. Inspired by local ancient healing traditions, the range of wellness programs offered are designed to maintain or improve specific emotional, physical, and mental health conditions. It's nothing but rejuvenation and restoration for you as you check in to this resort and check out from the outside world.
Fivelements Retreat Bali
An award-winning eco-conscious wellness resort on the banks of the Ayung River, Fivelements Retreat Bali offers programs deeply rooted in the ancient traditions of Bali. Here, you can wholly embrace authentic Balinese healing, plant-based cuisine, and sacred arts. You can choose from three highly personalized private wellness retreats: Signature Fivelements Retreat, Holistic Detox Retreat, and Signature Culinary Retreat. Experience a unique healing journey inspired by the culture of Bali, which nurtures harmony with spirit, the environment, and with one another.
COMO Shambhala Estate
Head to COMO Shambhala Estate for a true transformation. Its targeted wellness programs – Cleanse, Be Active, Ayurvedic, and Bespoke – are perfect for guests who want to make a long-lasting commitment to change. These programs are aimed at helping guests make informed life changes that will last well beyond their stay here. Besides wellness programs, this wellness resort also offers workshops, massage therapy, hydrotherapy, Ayurveda therapy, Pilates, and many more mind- and body-enriching experiences and activities. Make sure to enjoy a cold dip in the natural rock pools down by the river. A total wellness overhaul awaits you.
Escape Haven
Calling all the luxury-loving ladies out there, Escape Haven is the most luxurious women's retreat in Bali. This exclusive women's only wellness retreat offers nourishing wellness programs that will leave you absolutely glowing. You can opt for its signature Wellness Bali Retreat, or you can choose from their array of personalized wellbeing packages: Revive Surf, Refresh Yoga, Renew Fitness, Ayurveda Healing, Detox, Pilates, Bucketlist, and Wellness. Every retreat package is flexible and can be customized to your liking. And with no rigid schedules, activities can be done at your own pace. Prepare yourself for a blissful, transformative week filled with nothing but pure nurturing and pampering.
Chosen Experiences
Chosen Experiences's signature program, the Bali Self-Optimization, is designed to have a measurable impact on your life and for you to experience the "Chosen Effect" which is a "refreshed perspective of purposeful living and empowerment through self-discovery, challenge, and personal evolution." Held at a secluded, private property north of Canggu, Chosen's Bali Program promises a location of utmost natural beauty. Besides taking place at an incredible location, this wellness retreat's combination of adventurous wellness activities and functional fitness activities strikes the perfect balance to promote experiential learning and mindfulness within the guests. Chosen Experiences now also offers online retreats which you can sign up for.
Four Seasons Resort Bali at Sayan
Hidden in the Balinese jungle near Ubud, set against the Ayung River Valley, Four Seasons Resort Bali at Sayan is a stunning property that allows for reflection and transformation while still offering all the luxuries one can dream of. No wonder Julia Roberts chose to stay here when she was filming Eat, Pray, Love. In addition to spa treatments, chakra ceremonies, Balinese healing, and aerial yoga, you can now also book its year-round Guided by Gratitude Wellness Retreat. Curated by resident wellness mentor and former Buddhist nun Heni Ferawati, this transformative retreat is for anyone who needs time out to restore inner peace and strength. The wellness program includes a variety of meditation techniques, blessing rituals, yoga and spa treatments. Deepen your connection to the self and Mother Earth and learn new life skills to continue your journey at home.
Oneworld Retreats
Oneworld Retreats offers a myriad of wellness programs, with each one catering to different needs. Being their signature and most sought-after retreat, Escape The World is crafted for anyone desiring to connect with oneself, practice daily meditation and yoga, all while enjoying a one-of-a-kind, relaxing Balinese journey. Carefully designed and expertly led by their experienced local leaders, Follow Your Dreams, Immerse Yourself in Bali, Footprints in Bali, and Aging Gracefully The Ayurveda Way – Exclusively for Women are some other retreats you may want to check out. Other than these, Oneworld Retreats also offers retreats that are led by their expert, long-time external retreat leaders.
Karma Kandara
Karma Kandara resort's Karma Spa offers yoga sessions and retreats that are designed to bring you into a state of deep healing. The spa team is a blend of experienced anatomy-trained and intuitive bodyworkers. Their therapies make use of ingredients that are sourced from ethical and sustainable growers. Complimentary yoga sessions are offered for in-house guests and Bespoke Wellness Vacations are available all year-round. Also, this resort has not only one, but two spas – the Cliff Spa and the Ocean "Segara" Spa – both situated in breathtaking locations with nothing but stunning views to complement its treatments and therapies.
Bagus Jati
A health and wellness retreat tucked away in the forests of the north of Ubud, Bagus Jati offers a holistic retreat with an array of wellbeing facilities and programs, covering yoga, meditation, rejuvenating spa treatments, detox, Ayurveda, nature, and Balinese culture. This resort has five main health and wellness retreat packages to choose from: New Start, Rejuvenation Spa, Yoga & Ayurveda, Spiritual Healing, Detox, and Couple Wellness. These specially curated retreats are made even better with an inspiring setting of the resort's sprawling hillside gardens.
Sukhavati Ayurvedic Retreat & Spa
Known for offering life-changing treatments that are based on the ancient healing techniques of Ayurveda, Sukhavati Ayurvedic Retreat & Spa aims to increase wellness in oneself that will in turn help improve every aspect of one's life, including relationships, career, and wealth. Taking an Ayurvedic approach to health and wellness, this retreat offers treatments and programs specifically aimed at relieving stress, anxiety, and other chronic health problems. Through its meditation and yoga programs and natural healing techniques, you'll be on your way to restoring your health and enhancing your wellbeing.
Adiwana Svarga Loka
Located on the banks of the Campuhan River, Adiwana Svarga Loka is said to possess powerful healing energy that supports guests on their journeys of wellbeing and transformation. This tropical resort offers wellness retreats and packages led by expert practitioners and therapists. With wellness facilities, such as an advanced detox and wellness center, a traditional Balinese spa, and yoga and meditation halls, Adiwana Svarga Loka ensures to deliver only the best wellness experience for every guest. So whether you're searching for a wellness getaway or a Balinese healing and cultural experience, this resort's got you covered.
Ocean Soul Retreat
Are you looking for an integrative wellness experience? Ocean Soul Retreat's wellness programs will reset your system, create healthy habits in you, and inspire you to create a balanced lifestyle. Its core principles include: Food as Medicine, Mindset, Body Movement, and Body Work. Together with its in-house massages and wholesome meals, Ocean Soul Retreat offers four different retreat programs exclusive for women: Yoga, Pilates, Surfing, and Wellness. If an experience of truly being one with the ocean is what you're looking for, you may want to check out its Freediving & Yoga Retreat, which is available for both men and women. Whichever program you choose, rest assured you'll be left feeling totally refreshed and reinvigorated.
Bliss Body Retreat
Check yourself into a luxe transformational yoga and meditation experience with Bliss Body Retreat's "Divine Body" program. This retreat is carefully designed to assist you in reaching a spiritual state of bliss, balancing your energy and healing relationships with your body. The program includes a signature spa ritual, countless yoga and meditation sessions, a traditional Balinese water blessing ceremony, nutritious holistic meals and drinks throughout the seven-day retreat, plus workshops and seminars. Everything you need for a journey of inner-exploration can be found at this luxurious and ultra-private retreat.
Follow me to see more articles like this.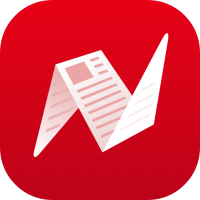 ...