Yoga at COMO Maalifushi in The Maldives
COMO Hotels
The COMO Shambhala Retreat at COMO Maalifushi in the Maldives offers you the opportunity to get away from it all and dedicate time to your wellbeing 
Are you looking for a solo escape, where you can rejuvenate and recharge in an island resort surrounded by sparkling turquoise waters, eating healthy food and indulging in wellness treatments?
COMO Maalifushi, which is located in the Thaa Atoll, the most isolated atoll in the Maldives that can only be reached by seaplane, is the perfect location to decompress and nurture your wellbeing, while experiencing five-star luxuries in the Indian Ocean.
Give in to total relaxation and experience the brand's award-winning COMO Shambhala Retreat and sample all its wellness experiences, such as the COMO Shambhala scrubs, massages, reflexology and facials as well as daily al fresco yoga sessions. Each of the eight spa suites are located over water and offer panoramic vistas across the azure sea, and the therapists have all been trained at the famed COMO Shambhala Estate in Bali, the flagship of the brand. Guests can also indulge in Pilates classes, as well as surfing lessons for those interested in a high intensity workout.
Furthermore, guests can take part in dive, snorkeling and other watersports activities, as well as fishing, sailing, sunset and dolphin cruises, and picnics on neighbouring deserted islands.
The tailored wellness cuisine and the bliss-inducing spa treatments are what COMO Shambhala does best, but the total quietude and serenity of the resort are very unique to COMO Maalifushi. Being the only resort operating in this area, there are no boats on the horizon and no planes in the sky. There is an absolute sense of tranquility and a general sense of contentment, where you can get lost to find yourself again.
COMO Shambhala also hosts time-specific retreats at COMO Maalifushi, such as this year's six-night Total Body Renewal, which took place in September and included Pilates, core strengthening, aqua fitness, circuit training, cardio and stretching. Stay tuned for upcoming retreats in 2019.
A stay at COMO Maalifushi can also be coupled with a stay at its sister property COMO Cocoa Island, providing a great opportunity for island hopping between the two resorts. COMO Cocoa Island is located a 40-minute speedboat ride from the airport and occupies a diminutive island abutted by a sandbank that stretches to 800 metres at low tide. Alongside the customary colourful fish, its two house reef squids, eagle rays and (harmless) blacktip sharks; over 20 dive sites are within 30 minutes of the resort.
It's an intimate setting with a notably expansive beach, though there are some shortcomings: common throughout the Maldives, its corals remain damaged from 2016's mass bleaching and development projects on nearby local islands contribute to light pollution and will be considered eyesores by some guests. 
As small as the island is, its natural beauty provides enough allure. Shifting sands, pronounced tides and its come-and-go sandbank mean its composition is beautifully mercurial. COMO Cocoa Island's pared-back aesthetic blends in tastefully: the spa is furnished with simple wicker chairs; the shaded yoga pavilion's dark-wood floors contrast beautifully with the ocean; swing seats hang from palms.
Extending a mere 350 meters, Cocoa Island packs in plenty though. Its COMO Shambhala wellness facilities include the only hydrotherapy pool in the Maldives, a Pilates studio, a yoga pavilion, a well-equipped gym and spa. A communal pool stands on the island's sunset side; the dive center facilitates excursions to nearby sites.
Remodelled by Singapore's Lekker Architects, Cocoa Island's 34 overwater villas extend from cute Dhoni Water Villa cabins shaped like traditional Maldivian boats to expansive retreats with private pools. Constructed almost completely of wood, soothingly finished in whites and enlivened perhaps with simple bouquets of greenery, they are understated, sophisticated and, in my opinion, among the most beautiful villas in the Maldives.
Beds are comfortable, linen top quality, bathtubs are freestanding. Grander villas' floor-to-ceiling windows may cause some guests to feel slightly overlooked, though the issue is easily resolved by drawing down translucent blinds; while the sound of waves breaking underfoot is melodic during the day, it can be quite loud at night. 
The resort's only restaurant is laidback Ufaa, which serves a nutritionally balanced and super delicious COMO Shambhala menu, alongside an international breakfast menu and Mediterranean and Indian dishes for lunch and dinner. Beach bar Faru serves a decent selection of cocktails. An asset to the property, Ufaa's enthusiastic Italian chef makes impressive effort to keep things fresh by introducing a new menu every third night. Private sandbank meals can be arranged for a premium. 
Covid policies mean seating in Ufaa and Faru is socially distanced, and buffet meals aren't currently being offered.
Follow me to see more articles like this.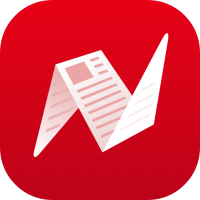 ...