In Florida, various species might cause injury to you, usually by biting you. Some animals use venom, while others are extremely dangerous because of their powerful jaws and large teeth.
1. Florida Black Bears
The Florida black bear is the largest terrestrial mammal in the state of Florida. They can be found in woodlands. Although they were extremely common before Europeans arrived in Florida, they have been considered a threatened species and are only occasionally observed.
Unfortunately, many of the black bears are killed in vehicle collisions. This is primarily due to the fact that these bears have lost their fear of humans and have become accustomed to feeding. As soon as this occurs and the bears begin to wander through residential areas, they are highly likely to be killed, if not by automobiles, then by illicit shooting or bear control actions to protect local communities. Preventative measures, such as using berry-resistant garbage containers or emptying your trash in the morning rather than the evening before, can help ensure the safety of both bears and people daily. If you live in an area where there are many bears, it would be good to think about putting these protocols in place before something happens.
 2. American Alligators
Despite their size, these massive reptiles in the water have a powerful bite and should be handled with extreme caution. If they are confronted, they will almost always attempt to swim away, but we would not recommend taking any chances with approaching them. 
These reptiles should not be mistaken for crocodiles, even though they may appear to be the same to the untrained eye. When distinguishing between them, the nose is the most straightforward technique. An alligator's snout is bigger and more round than a crocodile's snout. Only the southernmost section of Florida has crocodiles, although alligators can be found across the state of Florida and the southeastern United States. Crocodiles are also potentially lethal, however, the American variety is generally considered significantly less aggressive than the African and Australian species.
3. Florida Panthers
This huge beautiful cat is a subspecies of the cougar, and it was designated as the state animal of Florida in 1982. Alligators and humans are their only natural predators. Although Florida's abundant swamplands formerly supported a thriving population, the entrance of European settlers throughout the 1600s decimated the population through deforestation, construction, and other activities. The species is now one of the most endangered on the planet, with only 120-230 individuals remaining.
Panthers' rear legs are proportionately larger than any other cat, allowing them to glide up to 15 feet vertically and 45 feet horizontally in a single bound. 
That's it. Those are the three most dangerous creatures in the state of Florida. However, the Sunshine State is much more than just these things. Its diverse landscapes range from powdery seashores to blackwater marshes, live oak woods, and magnificent calcareous caverns, making it one of the most peculiar places in the United States. Beauty in Florida extends far beyond the shores of the ocean, and while some of our most beautiful locations are located near the water, others are hidden from view.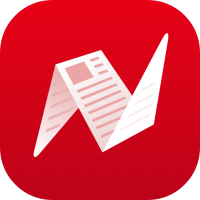 This is original content from NewsBreak's Creator Program. Join today to publish and share your own content.