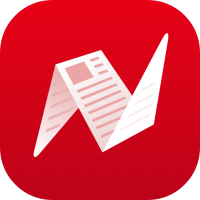 It's generally safe in Iowa, but there is still crime lurking just like anywhere else. You have come to the right place if you've ever wondered where the most crime-ridden and dangerous areas in Iowa are. RoadSnacks gives us the list of the 10 most dangerous cities in Iowa. Find them below:
1. Council Bluffs
There are many reasons to consider Council Bluffs a great place to live in Iowa because of its convenient extras, including jobs and employment, and low cost of living. Although it is a city by Iowan standards, it can cause trouble because it has 62,478. There are 3,867 crimes committed a year in the town, making a crime rate of 6,182.4 per 100K people, which is 140.71% higher than the national average. Before taking any step toward Council Bluffs, this is information to consider.
2. Des Moines
Among the top ten, Des Moines has a violent crime rate of 60.02 per 10,000 people and is the largest city in the state with 208,250. In 2019, the FBI reported nine homicides, 87 rapes, 267 robberies, and 887 assaults.
3. Ottumwa
If you plan to live in Ottumwa, talk to a security company about getting a guard dog. There is a one-in-24 chance in 2021 that you will be a victim of property crime in your area, and so you may need all the help you can get. In this southern Iowa city, you are lucky to make it home at all. It is not surprising that Ottumwa has a fair share of violent crime, considering it is one of the few places on this list with a relatively low population. A total of 134 incidents have been reported within the community of 24,488, to be precise.
4. Davenport
Due to Davenport's high crime and drug activity, the city earns the number two spot on our list. Additionally, it is one of the most dangerous cities, with 1 in 36 residents finding themselves victims of violence in a year that averages 5,999 crimes per year, for a crime rate of 5,820 crimes per 100K, which is 126.63% higher than the national average. Despite getting a 3 out of 10, safety is as low as expected due to the high crime rate. 
5. Mason City
With a population of 27,309, parts of Mason City are desirable areas to live and raise a family. The education ratings here are among the best among comparable cities. There is a nearly 25% crime rate above the national average, and housing is scarce. Mason City's crime rate brings it to number twelve for us, which is so high that even a low cost of living can't sway potential residents from the reality.
6. Sioux City
As a city with over 82,500, Sioux City is just the right size to give people a sense of belonging while still providing all the amenities one would expect from a large city. Crime rates in Sioux City are 84.2% higher than those nationwide, with 4,731 crimes committed per 100K residents per year. As a result, many will stay away from that number.
7. Red Oak
Our small town of Red Oak is located 45 minutes southeast of Council Bluffs and is deemed quite perfect for Iowa living. In reality, this town has been rated the sixth worst place to live in the country. The crime rate in this area is 64.71 percent higher than the national average.
8. Fort Madison
Among the 10,614 people who live in Fort Madison, 3,962 commit crimes, including committing crimes, including drug crimes. In these circumstances, Fort Madison ranks fifteen, along with its 16.1% poverty rate.
9. Indianola
Indianola may seem less dangerous than Des Moines since there are only 431 crime reports. However, before you consider this Iowa city safe, you need to look at its small size and population. The small town of Indianola has 38 crimes per square mile, which is very high for the people. It was recently reported that 115 crimes were violent and 316 were property crimes in Indianola. In most Iowa cities, theft is the most common type of crime in Indianola, followed by assault. 1 out of 51 Indianola residents suffers from property crime, primarily burglary and theft.
10. Fort Dodge
There are several community colleges, a state park, an art museum, and a high crime rate in Fort Dodge. Specifically, property crime is rampant in the city, and 724 recent reports are concerning. Burglary, robbery, or theft of a vehicle is one in 33 chances in Fort Dodge. Fort Dodge residents always need to keep an eye out for burglaries, as 566 thefts took place recently. Fort Dodge has almost twice as many property crimes as the rest of Iowa, so precaution should be taken.
Do you think this ranking is accurate? Please share your thoughts below!
Sources:
https://www.homesnacks.com/ia/council-bluffs/
https://www.homesnacks.com/ia/des-moines/
https://www.homesnacks.com/ia/ottumwa/
https://www.homesnacks.com/ia/davenport/
https://www.homesnacks.com/ia/mason-city/
https://www.homesnacks.com/ia/sioux-city/
https://www.homesnacks.com/ia/red-oak/
https://www.homesnacks.com/ia/fort-madison/
https://www.homesnacks.com/ia/indianola/
https://www.homesnacks.com/ia/fort-dodge/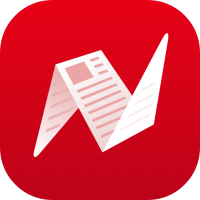 This is original content from NewsBreak's Creator Program. Join today to publish and share your own content.