Ignacio Amenábar/Unsplash
The most dangerous and safest places to live are published every year based on statistics. Comparing crime volume to crime incidence as a percentage of the population may help pinpoint the most dangerous areas. This is the number of crimes per 100,000 people. It is essential to know the crime rates of different cities in California if you live there or are considering moving there. The following are the 10 most dangerous cities in California according to HomeSnacks:
1. Emeryville
According to the 2019 list, Emeryville also ranked first and second most dangerous cities in 2018. For the third successive year, this city has been ranked as the most dangerous in California. There are 17,408 property crimes per 100,000 residents, more than any other California city. Property crime could be a victim for anyone living in Emeryville one in 5.7 times. 
2. Oakland
Oakland, California, is the eighth-largest city in California, with 424,915 people. Violent crime is also a problem in the city. It is estimated that one in seven-six of the Oakland residents will be the victim of an offense. Property crime is likely to top the list of crimes in this city as it increases. If a city has such a high crime rate, you might wonder why anyone would want to live there. 
3. Commerce
One in twelve residents of Riverside will become a victim of property crime in a year, the second-highest rate in the state. Commerce maintains a high ranking of 12th out of California's 100 most violent cities this year, despite decreasing crimes.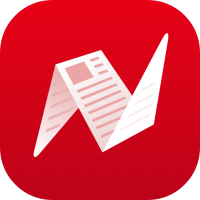 4. Red Bluff
The crime rate in Red Bluff is higher than in most other places in the United States. Their violent crime rate is 151 percent higher than the average Californian's and 195 percent higher than the average American's.  
5. Signal Hill
Signal Hill and Eureka have similar violent crime rates, with Signal Hill having a slight advantage. The real danger in this city may not be a violent crime, however. In terms of property damage and theft, the crime rate is high. A resident in Signal Hill has 1 in 134 chance of being a violent crime victim and 1 in 17 chance of being a property crime victim. This may not sound worse than the others, but it is always best to watch your back and lock your doors!
6. San Bernardino
In San Bernardino, the fifth most violent city in California, one in 77 residents is at risk of violent crime. According to Neighborhood Scout, Devore Heights is one of the best places to live in this city, even though it is surprising that violent crime has dropped 12 percent in recent years. 
7. West Hollywood
There is a severe homelessness and drug issue in West Hollywood, especially. The city's 36,000 residents cause many celebrities to avoid this section of Los Angeles and instead go to Beverly Hills or other safe areas. If you take into account that this area is considered one of the hardest-core "gang cities" in California, it makes sense why you should stay away at night.
8. Stockton
It is violent crimes that are the biggest problem in Stockton, not property crimes higher than California's averages and nationally. As reported by Area Vibes, violent crime in California increases by 215 percent while it increases by 269 percent nationally. The average number of murders, rapes, robberies, and assaults in Stockton is 55, 154, 1,208, and 2,962.
9. Marysville
In terms of crime rate, Marysville is ranked ninth in California. Lock your doors when you leave your home in Marysville, as there are nearly twice as many car thefts there as in Stockton. In 2019, Marysville recorded 20 reported rapes, which is terrifying for families with small children in particular.
10. Barstow
Barstow ranks seventh on Road Snacks' list of most dangerous places, down two spots last year. Dropping violent crime rates in the city is responsible for this decrease. Although property crimes have risen recently in the area, they are still a big problem. It is estimated that one in 24.3% of the people in this area will become a victim of arson.
It's probably not what you expected that a few spots would make this list of the most dangerous places in California. Let us know how you feel about these cities!   
Sources:
https://www.homesnacks.com/ca/barstow/
https://www.homesnacks.com/ca/marysville/
https://www.homesnacks.com/ca/stockton/
https://www.homesnacks.com/ca/west-hollywood/
https://www.homesnacks.com/ca/san-bernardino/
https://www.homesnacks.com/ca/signal-hill/
https://www.homesnacks.com/ca/red-bluff/
https://www.homesnacks.com/ca/commerce/
https://www.homesnacks.com/ca/oakland/
https://www.homesnacks.com/ca/emeryville/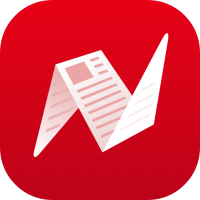 This is original content from NewsBreak's Creator Program. Join today to publish and share your own content.