RoadSnacks is a website that compiles crime statistics on a statewide level. The following cities are named the 10 Most Dangerous Cities in Arkansas:
1. Little Rock
Indeed, our capital has been featured on national lists as one of the most dangerous mid-sized cities in the country. Little Rock remains the most crime-ridden city in Arkansas. According to the FBI, residents of the capital have a 1 in 69 chance of becoming victims of a violent crime each year. Arkansas ranked 4th most dangerous state for violent crime due to Little Rock's high crime rate, following Alaska, New Mexico, and Louisiana.
2. Helena-West Helena
Despite its community of excellence award for economic growth, Helena-West Helena has also seen crime levels increase. Unlike Forrest City, the region was not among the top ten last year, though it placed as high as thirteenth.
3. West Memphis
Based on the 2014 FBI Uniform Crime Report, West Memphis has a violent and property crime rate of about 117 per 1000 residents. West Memphis has a one in nine chance of becoming a victim of a crime.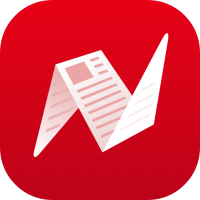 4. El Dorado
In El Dorado, not all that shines is golden. From 8th to 4th, the city's ranking jumped quite a bit. There has been no change in violent crime, but a 1 in 17 chance of suffering injury from theft and arson is up.
5. Osceola
As a small city, Osceola seems safer than many neighbors. Despite having a population of 6,653, there were four murders in the town. In Osceola, one in 21 residents will be robbed, and one in 38 will be victims of rape, murder, or sexual assault.
6. Newport
Despite Newport's bad reputation, it's been relatively lovely in comparison to other places in Arkansas. A total of 637 crimes were reported last year, of which 28 were violent offenses. The remaining 609 crimes were property crimes. If you live in a small or large town, you need to lock your doors to ensure security.
7. Fort Smith
Fort Smith is located at the confluence of the Arkansas and Poteau Rivers on the Arkansas-Oklahoma border. Property crimes, including burglary, car theft, and robbery, are a 1 in 17 chance for Fort Smith residents. Crimes involving murder, aggravated assault, or rape have a 1 in 102 chance of happening to them. Observe your surroundings and watch your belongings in Fort Smith.
8. Jacksonville
The crime rate in Jacksonville has pushed up two spots from last year, creating a two-place increase. A Jacksonville resident has an 86 percent chance of being a victim of violent crime.
9. Paragould
You might think that Paragould, surrounded by beautiful Crowley's Ridge in northeast Arkansas, is above all crime. A total of 1,819 crimes were reported in the town last year, and 1,692 were property-related.
10. Hot Springs
The Ouachita Mountains in Arkansas are home to Hot Springs. Hot Springs National Park to the north is known for naturally heated springs. Eight bathhouses from the 19th and 20th centuries line Bathhouse Row. A thermal bath can be found at Buckstaff Baths. A lobby fountain, a visitors center, and museum in Fordyce Bathhouse, an elaborate, stained-glass and marble structure.
In the 1920s and 1930s, Spa City was a criminal haven nestled in a quiet suburban neighborhood. Christmas is the most visited season in Arkansas towns. Although not at its best, Hot Springs is by no means a bad neighbor. The city reported 3,321 crimes in 2014, 140 of which were violent, while 3,181 crimes involved property.
Did you make the correct predictions? What surprised you about the list? Comment below!
Sources:
https://www.roadsnacks.net
https://www.homesnacks.com/ar/hot-springs/
https://www.homesnacks.com/ar/paragould/
https://www.homesnacks.com/ar/jacksonville/
https://www.homesnacks.com/ar/fort-smith/
https://www.homesnacks.com/ar/newport/
https://www.homesnacks.com/ar/osceola/
https://www.homesnacks.com/ar/el-dorado/
https://www.homesnacks.com/ar/west-memphis/
https://www.homesnacks.com/ar/helena-west-helena/
https://www.homesnacks.com/ar/little-rock/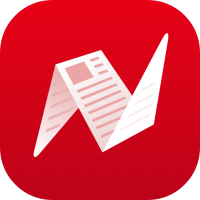 This is original content from NewsBreak's Creator Program. Join today to publish and share your own content.