There is nothing quite like Idaho's excellent scenery and opportunities for outdoor recreation in the Pacific Northwest. There is a deep canyon called Hell's Canyon that can be found on the Snake River. In addition to the mountain trails, there are places to go fishing, hunting, and camping, and it is a great place to be one with nature. Although Idaho has many tourist destinations, some cities are not so great for those who live there. Here are the 10 worst cities in Idaho, according to RoadSnakcs, you should avoid if you're thinking of moving here.
1. Garden City
Around 12,033 people are living in Garden City, Idaho. 2021 is expected to be a dangerous year for this city. Among the cities reporting violent crimes, Garden City ranks first with 53 offenses. Theft and property crimes also accounted for 203 of the cases. Idaho's capital is one of the most dangerous places, which makes sense given its relatively small population.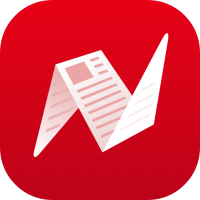 2. Pocatello
According to numerous surveys and reports, Pocatello has been ranked as one of Idaho's most dangerous cities for visitors and residents. 1,326 property crimes and 1,012 larceny offenses were reported in the 2019 reporting year. There are a lot of crimes in a town with just 56,514 people.
3. Twin Falls
According to our 2021 list, Twin Falls ranked third for violent crimes. It was reported that 201 violent crimes, 163 aggravated assaults, and 1,034 property crimes occurred in 2019. Twin Falls' large and growing population of 50,463 combined with the thousands of seasonal tourists who visit each year makes it a prime opportunity for criminals to target.
4. Blackfoot
As of 2019, there have been 42 violent crimes reported in Blackfoot, Idaho, no murders have taken place, and there have been 11 rapes. As far as rape and burglary are concerned, it ranks third in the state. Despite its reputation for danger, the small town has a growing population of 11,938 residents and is considered a great place to raise a family.
5. Chubbuck
There were 497 larceny cases and 553 property crimes in the tiny town of 15,490 residents in 2019. 3,570/100k people represent a considerable number. Thus, the best crime detector for Chubbuck in 2021 will be property crime and total crime. When you live in a city like this, you are better off getting additional protection for your car and house.
6. Mountain Home
There is no safe place to live or to visit in Mountain Home, Idaho. Among violent crimes, it is ranked fourth. In 2019, nine rape cases were reported to the authorities. 54 violent crimes were committed as a result. Elmore is the county seat of Elmore County. During World War II, Mountain Home Air Force Base served as a bomber training base.
7. Caldwell
Despite being one of Idaho's most dangerous cities, Caldwell has often been overlooked. Previously, it was ranked 8th. Based on the number of violent crimes reported in 2019, it will rank eighth in 2021. There were also 997 property crimes and 718 larceny cases said.
8. Nampa
Do everything you can to stay safe while visiting Nampa. Violent crime increased by 30%, aggravated assault by 201, property crime by 1,767, and theft by 1,323% last year. In terms of rape cases, it ranks 4th in the state.
9. Payette
The rape rate in Payette, Idaho, is disproportionately high. As of 2021, it ranks second in the state for rape cases. The number of cases reported in 2019 is seven. Payette has just 7,535 residents, which may not seem like much, but it is a y. It might be because of this that its population is declining.
10. Lewiston
The City of Lewiston reported 145 burglaries in 2019. Consequently, it is ranked second for property crime and second for the total offense. There are 32,931 residents in this population, which is a shocking rate of crime to have to worry about protecting themselves from.
Idaho still has the lowest crime rate in the nation, even though no state is perfect. The results can be skewed by tourist activity and proximity to local colleges, although all these municipalities remain unique places to live. Would you agree? We'd love to hear from you!
Sources: 
https://www.roadsnacks.net/most-dangerous-cities-in-idaho/
https://www.homesnacks.com/id/lewiston/
https://www.homesnacks.com/id/payette/
https://www.homesnacks.com/id/nampa/
https://www.homesnacks.com/id/caldwell/
https://www.homesnacks.com/id/mountain-home/
https://www.homesnacks.com/id/chubbuck/
https://www.homesnacks.com/id/blackfoot/
https://www.homesnacks.com/id/twin-falls/
https://www.homesnacks.com/id/pocatello/
https://www.homesnacks.com/id/garden-city/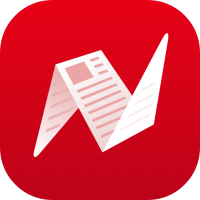 This is original content from NewsBreak's Creator Program. Join today to publish and share your own content.