Criminal activity in Hawaii has decreased dramatically in recent decades - as a whole, and the state experienced record low levels of robbery, burglary, arson, and violent crimes. In terms of violent crime, the state as a whole is highly safe. However, quite a bit of property crime occurs here, as well. After sundown, you might want to avoid these dangerous places in Hawaii.
We have compiled a list of the 10 most dangerous towns in Hawaii, listed in no particular order, using data from AreaVibes.com and NeighborhoodScout.com, as well as the National Drug Intelligence Center and SafeWise.com. The following are the 10 most dangerous cities in Hawaii: 
1. Wahiawa, Oahu
Wahiawa, which some call the "armpit of Oahu," ranks 10th in the state for crime and drug use. There are more crimes here than in the rest of the state by 20 percent.
2. Kapaa, Kauai
In Kapaa, the crime rate is 1 in 28, making it one of the more dangerous places to live on the Garden Isle. There was 3% more crime in Hawaii than in the rest of the nation.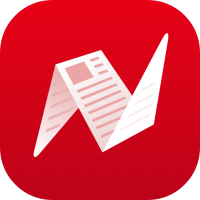 3. Kahului, Maui
Kahului hasn't seen much change despite a decrease in crime throughout the state. Maui's crime rate is 34.12 per 1,000 residents, placing it in the top 11% of all American cities. Rolling green hills surround the town of Kahului on the Island of Maui. It looks like heaven from a distance. 100,000 people are living in this busy city. The crime rate has reduced dramatically in the rest of Hawaii, but the news hasn't reached Kahului yet. Crime rates have not changed much, and the area is still unsafe after sundown. The city records a great 12.18 crimes per day on average.
4. Makaha, Oahu
The per capita crime rate in this leeward census-designated place in Makaha, Oahu is the highest in the state. Crimegrade.org reports that, on average, a crime occurs every 12 hours and 20 minutes here.
5. Napili-Honokowai, Maui
Over half of the residents of northern Maui's census-designated place live below the poverty line, contributing to property crime. In Napili-Honokowai, every 1,000 residents experience 19.38 property crimes on average. It may seem high, but Hawaii's crime rate is 6 percent lower than ours.
6. Honolulu, Oahu
Drugs and drug proceeds are primarily transshipped and processed through Honolulu. Still, some of that might be because Honolulu is the state's largest airport, has an international postal facility, and has two principal commercial harbors.  
7. Pahoa, Island of Hawaii
Pahoa also made City-Data.com's list of the most crime-ridden Hawaiian cities, with about one offender per 23 inhabitants. Additionally, the crime rate is 46% higher here than in the state. Hawaii is one of the most dangerous places on earth.
8. Ewa Beach, Oahu
According to AreaVibes, you have a 1 in 27 chance of being a victim of a crime in Ewa Beach as well, according to the National Drug Intelligence Center. Criminal activity and drug use have earned Ewa Beach a negative reputation. A high number of car break-ins, muggings, and kidnappings are reported in this area. From an aesthetic standpoint, it's a beautiful place to visit, but the thought of being kidnapped from a public home isn't very appealing.
9. Waipahu, Oahu
The National Drug Intelligence Center reports methamphetamine use among residents of this rundown city on Oahu. It is higher than the national average, with 36 crimes per 1,000 residents. In Waipahu, there is a one in 27 chance of becoming a victim of crime. Additionally, the city has a below-average livability score.
10. Hanamaulu, Kauai
The eastern shore of Kauai is home to a population of approximately 5,150, but crime there is 31% higher than the national average.  
How surprised were you to learn that Hawaii has some dangerous places? Feel free to leave a comment and share your thoughts!
Sources: 
http://www.areavibes.com/best-places/hawaii/
https://www.neighborhoodscout.com/hi/crime/
https://www.safewise.com/state-of-safety/hi/
https://crimegrade.org/safest-places-in-waianae-hi/
https://en.wikipedia.org/wiki/Wahiawa,_Hawaii
https://www.gohawaii.com/islands/kauai/regions/east-side/kapaa-town
https://en.wikipedia.org/wiki/Kahului,_Hawaii
https://www.to-hawaii.com/oahu/cities/makaha.php
https://crimegrade.org/safest-places-in-waianae-hi/
https://en.wikipedia.org/wiki/Napili-Honokowai,_Hawaii
https://en.wikipedia.org/wiki/Honolulu
https://www.hawaii.com/big-island/places/pahoa
https://en.wikipedia.org/wiki/%CA%BBEwa_Beach,_Hawaii
https://en.wikipedia.org/wiki/Waipahu,_Hawaii
https://en.wikipedia.org/wiki/Hanamaulu,_Hawaii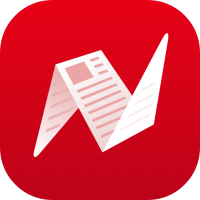 This is original content from NewsBreak's Creator Program. Join today to publish and share your own content.