Several factors are used to determine where the most dangerous cities are in each state, including FBI crime data. BeinUnfortunately, being the 17th most dangerous state, Florida has quite a few towns with a very high crime rate. According to the FBI statistics, violent crimes, property crimes, murder, and other crimes are used as a metric to analyze crime, and the team over at Roadsnacks uses that data to create a list of cities that suffer from the highest crime rates per capita. As a result, we have 10 of the most dangerous cities in Florida for 2021, as ranked by RoadSnacks.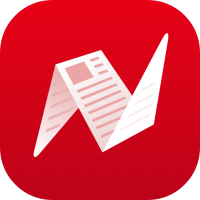 1. Florida City
Do you remember those "Florida Man" memes? Most likely, one of them hails from Florida City, the state's most dangerous city. Four murders happen in Florida City over a year in a town of 12,180 people. In the city, the chance of being a victim of violent crime throughout the year is 1 in 38. In general, one is far less likely to attack an alligator at Everglades National Park than in Florida City.
Also, Florida City has the third-highest property crime rate statewide, and its overall crime rate is more than 300% higher than the nationwide average. Miami is 45 minutes away from Florida City.
2. Lake City
Florida's Gateway City, Lake City, is also home to a great deal of crime. Lake City has the third-highest violent crime rate in Florida, so you don't need to attend the annual Olustee Festival to see a Civil War battlefield. Lake City, Florida, residents are also at risk of property damage or theft 1 in 15 times in a year, so it's not the sort of place you should leave unattended.
3. Opa Locka
In Florida, Opa Locka is ranked as the third most dangerous place to live. It may sound bad, but consider that in 2004 Opa Lock had the highest violent crime rate in the nation. Despite many improvements since then, we think residents of Opa Locka would still like to have a slightly lower chance than the second-highest rate in Florida of being victimized by a violent crime per year, a 1 in 51 cases.
4. Lake Park
There is no place with more total crimes per capita than Lake Park in Florida, which has an overall crime rate 300% higher than the national average. Lake Park has the highest rate of property crimes in the state, so many crimes involve theft or damage to property. That's a good reason to double-check your possessions before leaving your place. 
5. Panama City Beach
We're heading to the fifth most dangerous city in Florida, Panama City Beach, on our first trip to the Florida Panhandle. Sugar-white sand beaches and a top-notch shopping area at Pier Park make Panama City Beach a popular tourist destination.
6. Miami Beach
Aside from its vibrant nightlife and fun boardwalk, Miami Beach is a popular tourist destination for a reason - from the historic and picturesque Spanish-inspired Spanish Way to the vibrant nightlife at South Beach. Miami Beach's high crime rate can be attributed to tourism, which generates a great deal of money and leads to crime. In Miami Beach, property crime is the bigger problem, with an individual's chances of having their property stolen or vandalized at one in 6,977.
7. Perry
The high rates of violent crimes put Perry at #7 on this list. A victim of an attack in Perry will be in the 98th percentile if we look at 2019.  
8. Daytona Beach
It is also known for its beautiful beaches and busy boardwalk and hosting the Daytona 500. Furthermore, it's also famous for being the least safe city in Florida. In 2019, the probability that Daytona Beach residents will be attacked was 1 in 88, making it the fourth most violent city in Florida. 
9. Cocoa
Cocoa has one of Florida's highest property crime rates, ranking tenth in the state. Thanks to so many property crimes, the city's overall crime rate is more than twice the national average. In 2019, there were 151 violent crimes reported in Cocoa, the town with the fewest violent crimes on the list.
10. Riviera Beach
Located just north of West Palm Beach, Riviera Beach is the next city on our list of Florida's most dangerous cities. In 2019, there were 1,141 larceny cases reported at municipal beaches, so keep your valuables close by. Riviera Beach also ranked tenth in Florida for both murder rates and violent crime rates.
Have you been to these cities in Florida? How did these places make you feel? Let us know in the comments!
Sources: 
https://www.roadsnacks.net/most-dangerous-cities-in-florida/
https://www.homesnacks.com/fl/riviera-beach/
https://www.homesnacks.com/fl/cocoa/
https://www.homesnacks.com/fl/daytona-beach/
https://www.homesnacks.com/fl/perry/
https://www.homesnacks.com/fl/miami-beach/
https://www.homesnacks.com/fl/panama-city-beach/
https://www.homesnacks.com/fl/lake-park/
https://www.homesnacks.com/fl/opa-locka/
https://www.homesnacks.com/fl/lake-city/
https://www.homesnacks.com/fl/florida-city/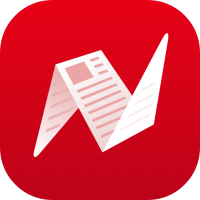 This is original content from NewsBreak's Creator Program. Join today to publish and share your own content.