There are dangerous places in Delaware despite Delaware generally being a very safe state. It is essential to be careful when people go home at night in some of our cities. Wilmington is known for some unsafe neighborhoods, which is why you should be cautious in certain areas, whether it is night or day. Though the "Murder City" moniker may be a bit overblown. In Rehoboth Beach, you might hear about looking out for pickpockets - but did you know that Camden has a pretty high property crime rate as well? These places were compiled using FBI Crime Data and based on RoadSnack's statistics. Some of these places may surprise you! So read on, and stay alert when you're out after dark.
1. Laurel
The most vulnerable possessions in Laurel are yours. Burglaries constitute a significant problem in the community. Laurel residents might consider investing in extra home security. Trap Pond, one of Delaware's first state parks, is a great place to spend the day after a good night's sleep. Hikers, bird watchers, and fishing enthusiasts flock to the wetland forest. Don't forget to watch your surroundings. In terms of violent crime, Laurel is ranked second.
2. Seaford
We doubt anyone is proud of the highest place for rape or the most elevated position for total crime in Delaware regarding the community's current highlights. Seaford ranked last on this list in 2020. The fact that it is ranked second in 2021 suggests that crime is on the decline. The trend may even lead to the end of lawlessness someday.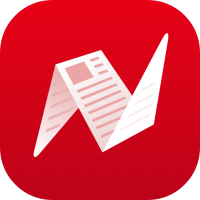 3. Dover
It is a bad idea for Dover to go forward. Delaware's capital previously ranked fifth among dangerous cities in the state, but it is now ranked third. This change is partly due to a problem with property crime. A decent number of people who enjoy playing with fire must live in the second-largest city on this list. Among the communities included in this list, this is the community with the most arsons.
4. Wilmington
Wilmington is the most populated city in Delaware with a population of 70,624. As well as being the deadliest, it is the most dangerous. In 2019, there were 24 homicides reported in the area. However, the crime rate has improved recently. Toward the end of 2020, it ranked second in terms of dangerousness in Delaware.
5. Milford
It seems that Milford residents can't seem to keep their hands off items that belong to others. 505 burglaries, 68 break-ins, and 12 car thefts took place in 2019. Having a property isn't your only concern. 84 violent crimes have also been reported in the area.
6. Millsboro
A total of 27 violent crimes were recorded in Millsboro in 2019, including four rapes. Its rate for that offense ranks second highest in the state. Millsboro and Laurel experienced nearly the same amount of property crime in 2019. Also, the populations of the two communities are roughly identical.
7. Harrington
Harrington may not let you live. The fact that Harrington is the state's top murderer is also problematic. You aren't the only one taking a chance here. Delaware's third-highest rate of violent crime is found in this area.
8. Georgetown
Since 2020, Georgetown has risen from Delaware's eighth most dangerous city to the eighth most dangerous city overall. The county seat has a lot of work to do, however. Start by tackling violent crime. As part of the town's annual Return Day celebration, the notion of burying the hatchet is celebrated. Ironically, however, residents and tourists habit ruffling each other's feathers every different season. Twenty-one aggravated assaults were reported in Georgetown in 2021.
9. Bridgeville
Bridgeville made it to our list, which means the city had the lowest crime rates in the least populated communities. These bad apples often committed property crimes in this farm-based community. According to our estimates, residents think the 66 burglaries, nine robberies, and two stolen cars are good reasons to double-check their locks.
10. New Castle
New Castle is a short distance from downtown Wilmington. It is perhaps slightly comforting to know that it was now the tenth most dangerous city in Delaware from the ninth in 2020. For this community, property crime, which ranks ninth in the state, is a significant concern. Compared to the national average, New Castle has a higher rate of property crime. It is shocking to know that a victim of one of these crimes can occur every 24 seconds. While violent crimes still exist here, they are not as prevalent as they were in 2018.
How do you feel about these places in Delaware? Join us in the forum in the comments below!
Sources:
https://www.roadsnacks.net/these-are-the-10-most-dangerous-cities-in-delaware/
https://www.homesnacks.com/de/new-castle/
https://www.homesnacks.com/de/bridgeville/
https://www.georgetowndel.com/
https://www.homesnacks.com/de/harrington/
https://www.homesnacks.com/de/millsboro/
https://www.homesnacks.com/de/milford/
https://www.homesnacks.com/de/wilmington/
https://www.homesnacks.com/de/dover/
https://www.homesnacks.com/de/seaford/
https://www.homesnacks.com/de/laurel/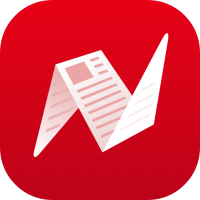 This is original content from NewsBreak's Creator Program. Join today to publish and share your own content.