Often imitated but never matched is the American hamburger, an excellent piece of Americana. Whether you prefer your hamburgers with cheese, loaded with extras, or plain and simple, the hamburger joints in New Hampshire are waiting for you! New Hampshire is one of the smallest in the United States by area, but not in terms of food production. New Hampshire has some pretty good hamburgers, specifically.
When you're in New Hampshire, you should visit these 5 best hamburgers places:
Papa Joe's Humble Kitchen 
The food at Papa Joe's Humble Kitchen is fantastic, and the service is excellent. Milford's best hamburgers and hotdogs are served here in addition to fried pickles and hotdogs. You can also buy delicious heat-and-eat foods there, saving you time and effort on dinner preparation. Would you please not confuse the name with the famous pizza chain, Papa Joe's? A meal at the Humble Kitchen in New Hampshire is among the best you can find. Joe's is a no-frills hamburger place, but the patties at Joe's are regarded as some of the best in New Hampshire.
Location: 237 South St, Milford, NH
Website: https://www.papajoeshumblekitchen.com/
Phone: 603-672-9130
Store Hours: Mon-Wed 11am–7pm / Thurs-Sat 11am–8pm
Black Mountain Co.
Whether you're a hamburger lover or not, Black Mountain Co has something to satisfy every taste. Here, you can enjoy a regular hamburger with a few toppings, and they also have a hamburger with extra toppings, both of which are excellent choices. In the White Mountains, Black Mountain Company offers 100 percent Angus beef. Their incredible macaroni and cheese balls are another cult favorite at their Lincoln location. In addition to providing hamburgers, Black Mountain Co. also provides other services. It is the perfect place for a meal after an adventurous day in the White Mountains.
The Swiss Mushroom Hamburger is our favorite, which has mushrooms, Swiss cheese, onions, and pieces of bacon are optional.
Location: 264 Main St, Lincoln, NH
Website: https://blackmtnburger.com/
Phone: 603-745-3444
Store Hours: Daily 11:30am–9pm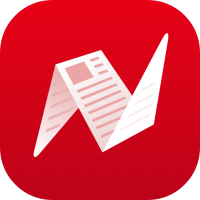 Lexie's Joint
Lexie's Joint has served some of New Hampshire's best hamburgers for years, serving some of the best hamburgers around. Although they are renowned for their truffle fries here, they have great hamburgers here, and the service here is always prompt. It would be best if you ate the hamburgers at Lexie's, whether you choose beef, chicken, or veggie. Visit one of the Lexie locations to enjoy hamburgers, beer, and cocktails. There's no denying that Lexie's Hamburgers are the perfect combination of peace, love, and great food. Lexies will give you the best hamburger experience of your life! So reserve a table now!
Location: 212 Islington St, Portsmouth, NH
Website: https://www.facebook.com/LexiesJoint/
Phone: 603-815-4181
Store Hours: Daily 11:30am–8pm
7th Settlement Brewery 
It feels like your closest friends and family members operate 7th Settlement. It offers delicious food and community events (think beer yoga) as well as a farm-to-table brewery and restaurant. They may look ordinary, but the unusual ingredients make them stand out. You've never tasted a hamburger like this before with seasoned hamburger patties, aged cheddar, and locally sourced bacon. 
Location: 47 Washington Street Dover, NH
Website: http://www.7thsettlement.com/
Phone: (603) 373-1001
Store Hours: Mon-Thurs 11:30-11pm / Fri-Sat 11:30am-12am / Sun 9am-10pm
Buckley's Great Steaks 
Buckley's Great Steaks offers some significant cuts of meat, but their avocado hamburger is among the best. The Honey-Chipotle BBQ Sauce, candied bacon, avocado, and Pepper Jack cheese are baked over native wood and with quality meat patties. Buckley's Great Hamburger will be just as pleasing to traditionalists. 
Location: 438 Daniel Webster Hwy, Merrimack, NH
Website: https://www.buckleysgreatsteaks.com/
Phone: 603-424-0995
Store Hours: Wed-Sun 4–9pm
Have you tried any of these hamburger joints? If you were to go out for a hamburger in New Hampshire, where would you go?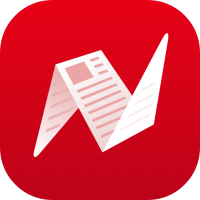 This is original content from NewsBreak's Creator Program. Join today to publish and share your own content.