It is Minnesotans' favorite food to eat hamburgers. Minnesotans love their hamburgers, especially the Jucy Lucy, which is so controversial that people will leave the room if you declare the wrong chain as your favorite. Presidents have consumed Minnesota's Lucys, they have been featured on national television, and songs have lauded them. Here are our favorite places to get a hamburger in the North Star State, whether you prefer the standard hamburger patty (or two) or a hot cheese injection.
Kings Place 
Over 80 mouth-watering hamburgers are available at this legendary and historic spot. Yes, you heard me correctly! You have an excellent excuse to return since it's hard to choose just one. One of our favorites is the Ballpark, which contains green peppers and onions, jalapenos, bourbon sauce, and gouda. You can also order the California Blue, blue cheese crumbles, lettuce, tomato, and blue cheese dressing. 
King's offers more than 60 options at any time, including bacon, peanut butter, and maple syrup piled on top of one hamburger. Even the regulars don't have to order the same thing twice because they always try new recipes. Which is the best part? Hamburgers cost less than $8 each.
Location: 240th St E, Miesville, MN
Website: www.kingsplacebar.com
Phone: 651-437-1418
Store Hours: Tues-Sun 11am–10pm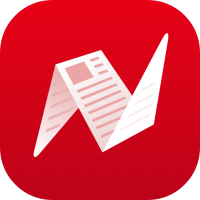 112 Eatery
"There is more to this hamburger than initially meets the eye," said James Beard Award-winning chef Isaac Becker of his use of the classic French chopped beef sandwich as a springboard. All hamburgers at 112 Eeatery are made with lean, grass-fed beef patty, butter, eggs, onion, thyme, and plenty of salt. Served in a grilled-in-butter English muffin, the patty is buried beneath slices of ultra-creamy Brie de Meaux after cooking. A crunchy bread-and-butter pickle finishes off the meal. If you are in for a big and juicy hamburger, visit 112 Eateary now! Bring your friends and family for more fun!
Location: 112 N 3rd St, Minneapolis, MN 
Website: http://112eatery.com/
Phone: (612) 343-7696
Store Hours: Tues-Sat 5–10pm
Birch's Lowertown
A Saintly City outpost of the Long Lake brewery is located in the Market House Collaborative, a mini-food hall that genuinely practices what it calls "collaborative." Birch's Lowertown menu was created and prepared in the Octo kitchen by Shane Oporto, the anchor tenant of Octo Fishbar. Salty Tart's milk-enriched bun is baked on-site, and the beef from its Peterson Craftsman Meats counter comes from a single ranch. 
Location: 289 E 5th St E Suite, St Paul, MN 
Website: http://birchslowertown.com/
Phone: 651-432-4677
Store Hours: Sun, Tues-Thurs 4-10pm / Fri 4pm-12am / Sat 11am-12am
Blue Door Pub
Depending on which version of history is believed to be true, the cheese-stuffed hamburger known as the Juicy Lucy originated at Matt's Bar or the Blue Door Pub. By switching up the name and the format, this chain can improve the original and create various variations; how about adding thick-cut bacon on top, followed by cheese and bacon bits? A classic Blucy filled with white American cheese is an excellent way to sample this Minnesota specialty. You can add fries or Tater Tots for $3. 
Location: 1811 Selby Ave, St Paul, MN
Website: https://www.thebdp.com/
Phone: 651-493-1865
Store Hours: Daily from 9am-11pm
5-8 Club 
The twin citizens are so attached to Lucys that we would have big problems if we failed to put Matt on the same list as Lucys. In Minneapolis, the two bars that bookend Cedar Ave. Bookend the 5-8 Club. Juicy Lucys are available at the 5-8 Club with various toppings and cheeses, unlike its rival up-the-street. Make Lucy legend tangier by adding blue cheese.
Location: 5800 Cedar Ave, Minneapolis, MN
Website: https://www.5-8club.com/
Phone: 612-823-5858   
Store Hours: Sun-Thurs 11am–9pm / Fri-Sat 11am–10pm
Have you tried these hamburgers in Minnesota? Please share with us your dining experience in the comments below!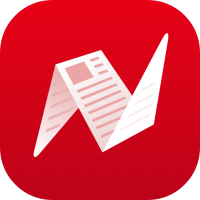 This is original content from NewsBreak's Creator Program. Join today to publish and share your own content.