Massachusetts eat far more than seafood and fluff as part of their diets. There are a variety of grilled red meats to showcase in any state worth it is salt. There are times when a salad won't do. Occasionally, the modest but delicious hamburger will be all you need to satisfy your hunger, which is why we'd like to help you find the best hamburgers in the best Boston restaurants, diners, and cafes.
We have selectively chosen a few of the many possibilities in this great state, so you do not have to do that. There are many places to explore in this vast state, so selecting a few was tricky. The 5 best Massachusetts hamburgers - can you eat them all? Below are a few of them: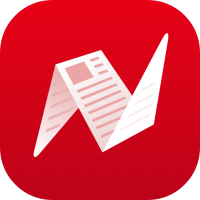 KKatie's Hamburger Bar  
There are few places of its kind in Massachusetts that offer such delicious hamburgers, and their signature creation is something you shouldn't miss. Four quarter-pound hamburgers are piled high on The Rock, each topped with cherry wood smoked bacon, American cheese, and crispy onion rings with KKatie's special sauce.
Location: 1899 Ocean St, Marshfield, MA 
Website: http://www.kkaties.com/
Phone: 781-837-0012
Store Hours: Daily 11:30am–8pm
Alden & Harlow  
At Alden & Harlow, the secret hamburger is unlike anything you've ever tasted before. With brisket, short ribs, and beef from Creekstone Farms, this patty is the most tender and juicy of all. Would you please arrive early because there is a limited number of rooms available each night? 
They have a Secret Hamburger that you should try! There isn't much mystery surrounding this one anymore. All the ingredients are made in-house, one at a time, for a smoky Creekstone Farms hamburger that comes on a toasted bun with onions and Little Gem lettuce. Don't wait until the last minute to get your hamburger fix.
Location: 40 Brattle St, Cambridge, MA
Website: https://www.aldenharlow.com/
Phone: 617-864-2100
Store Hours: Tues-Fri 5–10pm / Sat-Sun 10:30am–2:30pm, 5–10pm
Max Hamburger  
Max Hamburger uses seasonal produce, local dairy products, and freshly baked buns to create delicious hamburgers from the best local ingredients. Order their Steak House wagyu hamburger with cheese fondue, candied bacon, black pepper aioli, and arugula for a real treat.
Drink one of their craft beers or traditional or liquor-infused milkshakes to wash it down. Their signature hamburger is fatty melt, and it is worth trying! It appears that hamburgers were invented solely in order for the Fatty Melt to exist. A hamburger and grilled cheese sandwich with bacon and tomato are served with this hamburger. If you're craving some spice, the BlackJack will offer a fiery mix of blackened hamburger, jalapeo jack cheese, roasted green chiles, guacamole, and honey-chipotle onions.
Location: 405 State Rd, Dartmouth, MA
Website: https://www.yelp.com/biz/max-burger-longmeadow
Phone: 508-996-6000
Store Hours: Daily 11am–9pm
Local Burgy  
Local Burgy offers grass-fed hamburgers named after towns in the area can be found at this popular family-owned restaurant. Unless otherwise specified, the Hamburger is served plain with lettuce, onion, pickles, etc., as side dishes.
Their signature hamburger, The Local, is made with two 6oz patties, cheddar, American cheese, bacon, mushrooms, onions, and red peppers.
Location: 93 Main St, Haydenville, MA
Website: https://www.facebook.com/localburgy/
Phone: 413-268-8300
Store Hours: Daily 413-268-8300
Northampton Brewery  
The hamburgers at Northampton Brewery are drool-worthy while enjoying the cozy fireplace during the winter and the rooftop during the summer. Their name suggests they're a brewery first and foremost, but the excellent food here is just as good as the beer.
Which one do we choose? Their Volcano hamburger is a must-try! It is served with chipotle mayo, cheese, jalapeño, bacon, hot sauce, and red pepper flakes!
Location: 11 Brewster Ct, Northampton, MA
Website: www.northamptonbrewery.com
Phone: 413-584-9903
Store Hours: Tues-Sat 11:30am–9pm
Let us know if you have suggestions on the best hamburger places in Massachusetts! Comment below!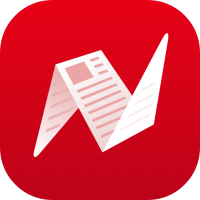 This is original content from NewsBreak's Creator Program. Join today to publish and share your own content.