Eiliv-Sonas Aceron/Unsplash
We all have our favorites when it comes to hamburgers. Prime quality beef and care go into every great hamburger. Maryland has some excellent ​​hamburger joints, but not all restaurants can make the perfect hamburger. We've compiled our top 5 favorites.  
The High Spot
The High Spot makes Cambridge an ideal place to stopover on the way to the beach, but you'll want to stick around. The cozy gastropub is within walking distance of coffee shops, museums, and the waterfront. There are plenty of locals with their dogs eating at the outside tables when the weather permits in the summer. The duck fat hamburger is one of the best things to try if you visit this restaurant since seafood reigns supreme here. With red onion, lettuce, and tomatoes, the mammoth creation is topped with a grilled bun. Forks and knives are wise choices.
Location: 305 High St Cambridge, MD
Website: https://www.yelp.com/biz/the-high-spot-cambridge
Phone: (410) 228-7420
Store Hours: Daily from 11am-11pm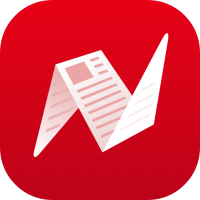 Abbey Hamburger Bistro
Visit Abbey Hamburger Bistro if you like the beach location, and have the make-your-own hamburger option. They have two locations: Downtown Baltimore and Ocean City. However, sometimes the decision is too complicated, so we order the SimplyAJ10, a nod to Orioles center fielder Adam Jones' food-filled Instagram account. An English muffin is topped with a mound of Kobe beef, pepper jack cheese, bacon, jalapenos, lettuce, and tomato. There are tater tots and nacho cheese on the side of the spicy hamburger. In the midst of all of that, you may find comfort in knowing $1 from every hamburger sold will go to Jones' charity, which helps Baltimore youth.
Location: 1041 Marshall St, Baltimore, MD
Website: https://abbeyburger.com/
Phone: 443-453-9698
Store Hours: Mon-Thurs 4–10pm / Fri-Sat 11:30am–12am
Alewife
Alewife's interior showcases starkly high ceilings and stained glass and chalkboard with its details on its bright crimson walls, found in an old converted bank. It's Smoke Hamburger is another highlight, though the menu warns that it may take "a little longer than usual" to prepare. Even so, this honking sandwich comes with a steak knife that looks like it came from Excalibur. This hamburger is made with 11oz of Roseda beef blended with Monkton cheese, Gruyère, Applewood smoked bacon, caramelized onions, and chipotle aioli, all on a brioche bun with delicious duck fat fries. In the same way, eating this hamburger is similar to a religious experience; the sun will shine through the stained glass.
Location: 21 N Eutaw St Baltimore, MD
Website: www.alewifebmore.com
Phone: (410) 545-5112
Store Hours: Tues-Thurs 4-11pm / Fri 4pm-12am / Sat 11:30am-11pm / Sun 11:30am-10pm
City Hamburger
Stop by this tiny spot on Wisconsin Avenue in Bethesda on a healthy kick and still craving hamburgers and fries. Besides their locally sourced meat, the quinoa and black bean hamburger offered by City Burger is a great vegetarian option. Our only choice was the turkey hamburger, the Suburban since we could not go completely meat-free. Sprouts, roasted peppers, and provolone cheese top the charred lean patty. Additionally, you can get fried green beans sprinkled with Parmesan and sesame seeds. If you taste this combination, you won't even notice that there is no red meat.
Location: 7015 Wisconsin Ave Chevy Chase, MD
Website: https://www.yelp.com/biz/city-burger-chevy-chase
Phone: (301) 652-0010
Store Hours: Daily from 11am-9pm 
Clark Hamburger
Over with the popcorn and milk duds: the newest movie snack maybe hamburgers and poutine. Founded adjacent to the historical Senator Theater in Baltimore's Govans neighborhood, Clark Hamburger aims to achieve that goal. Black Angus beef patties come in many varieties. It has a grilled bun and a charred hamburger, which gives the sandwich a wonderful crunch. Do not miss the poutine, a meal in itself, hand-cut fries doused in brown gravy and cheese. Plus, you can bring drinks into the theater next door from a full bar. 
Location: 5906 York Rd, Baltimore, MD 
Website: https://clark-burger.com/
Phone: 410-323-2356
Store Hours: Mon-Wed 3–8pm / Thurs-Sun 12–8pm
What's your favorite hamburger joint in Maryland? I assume you're not already eating lunch, so feel free to share in the comments.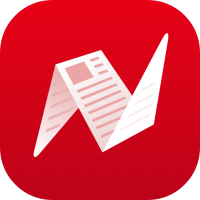 This is original content from NewsBreak's Creator Program. Join today to publish and share your own content.