Seems like we are far away from a united Texas where the same rules apply everywhere. More and more people get sceptical about Gov. Greg Abbott's way of leadership, thanks to recent decisions. On top of that the delta variation of the corona virus is on the rise and therefore the discussion about masks is back on the table, but it's not the same everywhere.
On Sunday, the Texas Supreme Court struck down mask regulations imposed by two of the state's most populated counties, despite Gov. Greg Abbott's order prohibiting them.
The orders were granted in Dallas and Bexar counties after a lower court decided in favor of municipal officials last week, and as Covid-19 instances have increased in cities like Dallas.
As children prepare to return to schools in Texas, school districts in Harris and Tarrant counties have likewise violated Abbott's unilateral order. The state attorney general's office said in a statement Sunday that the orders, which are temporary pending a court hearing, should "act as a reminder" to all school districts and local officials that the governor's order "stands."
The statement said:
"Local mask mandates are illegal,"
Dallas County Judge Clay Jenkins, who imposed the mask mandate, has stated that he hopes to win the court hearing. He tweeted, "We won't stop working with parents, doctors, schools, business + others,"
Mask regulations for schools and public facilities will stay in force as officials defend the rule in court on Monday, according to officials in San Antonio, Bexar County.
Masks are an effective approach to limit the spread of Covid-19, according to health officials and university experts. Abbott claims that by banning mandates, Texans will be able to rely on "personal responsibility rather than government mandates".
Let's comment bellow what you think of these recent decisions.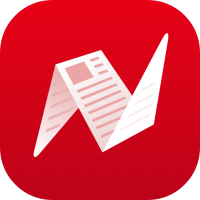 Source: https://www.nbcnews.com/news/us-news/texas-high-court-blocks-mask-mandates-two-state-s-largest-n1276884
This is original content from NewsBreak's Creator Program. Join today to publish and share your own content.