Several ingredients and flavors can go into a taco, and there is no such thing as two identical tacos. They are all delicious and satisfying, however. Locals have been able to identify which Wisconsin eateries specialize in the best tacos because some tacos are more memorable than others. It would be impossible to include every excellent taco spot in Wisconsin, so we've compiled a "mini road trip" of a few of our favorites in a tiny corner of the state. On a short trip through south-central Texas, you'll find these 5 excellent taco spots.
Tex Tubb's Taco Palace 
This best-in-class Mexican restaurant offers burritos, tacos, and tequila. There is something for everyone on the menu at Tex Tubb's. Vegetarians can also order there. You'll enjoy their authentic food if you check out their charming restaurant. In this place, Tex Mex flavors combine with Wisconsin ingredients and feel. Make a difference with tacos made with sweet potato, cauliflower, and carrots. 
Location: 2009 Atwood Ave, Madison, WI
Website: https://textubbstacos.com/
Phone: 608-242-1800 
Store Hours: Sun-Thurs 11:30am–8:30pm / Fri-Sat 11:30am–10pm
Pasqual's Cantina
At Pasqual's Cantina on Mondays and Tuesdays, margaritas are half price here in addition to their extensive menu. A build-your-own margarita menu also features different types of tequila and mezcal, as well as Cointreau and Grand Marnier to spice things up even more. Visit one of Wisconsin's best Mexican restaurants, Pasqual's Cantina. 
Location: 100 Cross Country Rd, Verona, WI
Website: https://pasqualscantina.com/
Phone: 608-497-3333
Store Hours: Tues-Sat 11:30am–9pm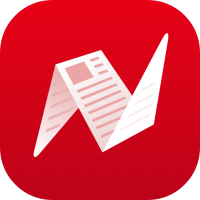 Chilango Express
The best food can often be found in the most unexpected places in the south. Usually, Milwaukeeans wouldn't go to a gas station on the southwest side on the advice of a stranger. The food reviewer of the city paper included Chilango on her list. You can't let the location fool you, and this is worth visiting. 
Location: 7030 W Lincoln Ave, West Allis, WI 
Website: https://www.facebook.com/Chilangoexpress/
Phone: 414-541-8201 
Store Hours: Mon-Fri 10am–9pm / Sat 9am–9pm / Sun 9am–5pm
Blue Agave Restaurant
Mexican gastronomy is considered to be an art form by the Blue Agave Restaurant staff and owners. The food is a perfect combination of textures, flavors, and ingredients. Wisconsin has to offer the best products, and they handcraft their fresh taste in their kitchens every day. With a modern dining environment and a delightful touch to traditional Mexican cuisine, Blue Agave Mexican Cuisine helps make your dining experience in Mexico memorable.
The Tequila Regulatory Council of Mexico awarded Blue Agave its T Certificate, the first-ever in Madison. This ensures our customers enjoy only the most refined tequila globally since we only serve tequilas that have passed quality standards. Blue Agave offers a unique Madison dining experience through its delicious food and friendly service. To experience one of Madison's best Mexican restaurants, make a reservation today.
Location: 117 S Butler St, Madison, WI
Website: https://blueagavemadison.com/
Phone: (608) 467-7733
Store Hours: Mon-Thurs 11am-2pm and 4pm-9pm / Fri-Sat 11am-10pm
Fiesta Loca
There are substantial portions, modest prices, and refried beans at Fiesta Loca in the way up north Wisconsin. We serve various authentic Mexican dishes at Fiesta Loca Mexican Restaurant, from our sizzling fajitas and Burrito Azado to our mouth-watering chile con queso. Fresh, natural ingredients are used in all our recipes. The family-friendly atmosphere of Fiesta Loca makes it ideal for various occasions, including birthday parties, family get-togethers, and more. Bring your family and friends together for Fiesta Loca. And don't forget to come in hungry! 
Location: 967 WI-35, Dresser, WI
Website: https://www.fiestalocamexicanrestaurante.com/
Phone: 715-294-2580
Store Hours: Mon 11am–8pm / Tues-Thurs 11am–9pm / Fri-Sat 11am–10pm
Have you had any of these tacos in Wisconsin? Which taco restaurant do you think makes the best tacos in the state? Please leave us your thoughts in the comments below!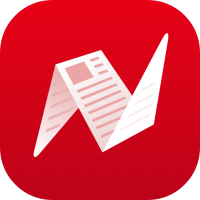 This is original content from NewsBreak's Creator Program. Join today to publish and share your own content.