In the days of the conquistadors, tacos were initially filled with tiny fish, which were folded inside a flour or corn flatbread. In West Virginia, you'll find some of the best Mexican eateries north of the border, so you'll never have trouble finding authentic Mexican tacos.  
Black Sheep Burrito & Brews
Black Sheep Burrito & Brews in Huntington, West Virginia, can broaden your culinary horizons and challenge your culinary abilities. If you like sushi, smoked salmon tacos, or brisket with blueberry barbeque, you'll surely love our wasabi cashew tuna tacos. Everything is filled with flavor here, and nothing is ordinary. Cardamom apple sangria is perfect with your food of choice. 
Location: 279 9th St, Huntington, WV
Website: https://blacksheepwv.com/
Phone: 304-523-1555
Store Hours: Mon-Thurs 11am–9pm / Fri-Sat 11am–10pm / Sun 11am–3pm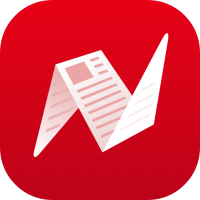 California Tortilla
Despite being part of a chain of restaurants, this made-to-order Mexican restaurant offers good quality food at reasonable prices. At California Tortilla, you can expect friendly service and excellent food that even kids can enjoy. There is nothing like the fish tacos here if you want fish tacos. Hot sauces are also plentiful for those who are not afraid of heat.
Location: 217 Oak Lee Dr, Ranson, WV 
Website: https://californiatortilla.com/location/ranson/
Phone: 304-724-1303
Store Hours: Mon-Sat 10:30am–9:30pm / Sun 10:30am–6pm
Maria's Taqueria
It is a quaint little Mexican taco shop in Shepherdstown, West Virginia, called Maria's Taqueria that may surprise you. Thousands of colorful lights and bricks enhance the fiesta in your mouth with dishes such as chicken nachos, heuvos rancheros with pork, fried plantains, and jalapeno lime aioli, and the main attraction, fish tacos. The restaurant offers takeout or dine-in options, as well as a kid's menu. A special is available every day. Local ingredients are used for many of the ingredients in this little shop's tacos. Live music is also often played there.
Location: 108 E German St, Shepherdstown, WV
Website: https://www.facebook.com/mariasshepherdstown/
Phone: 304-876-3333 
Store Hours: Mon-Sat 11am–9pm
Mi Cocina de Amor 
Over three generations, Mi Cocina de Amor has been providing authentic Mexican food in Charleston. You will be able to taste the difference using local ingredients and old family recipes. They serve many choices of appetizers like chicken chipotle bacon ranch nachos, el pollo loco dip, and chips, cheese fondue or queso fundido con chorizo, and the always-popular homemade guacamole. There are various entrees to choose from, such as tacos, enchiladas, burritos, and chimichangas. Mi Cocina serves dishes from Mexico's Sonora region. Generations of recipes have been used to prepare the food. There is also live jazz music every Saturday, along with the fantastic tacos.
Location: 711 Bigley Ave, Charleston, WV
Website: https://wvmexicanfood.com/
Phone: 304-205-5461 
Store Hours: Mon-Thurs 11am–9pm / Fri 11am–10pm
Tricky Fish 
Despite the name, Tricky Fish is considered an urban beach bar in Charleston, West Virginia. There are several kinds of food typically eaten on the beach that can be picked up and eaten with your hands, including crunchy corn or soft flour tortillas and Mahi-Mahi tacos seasoned with Jamaican jerk or Cajun blackened. The restaurant also serves hot dogs, po'boys, various wet and dry-rubbed wings, and burgers. Tacos pulled pork and steak are all available at this beach-themed bar and grill. There is a wide variety of fresh, creative food at the restaurant.
Location: 1611 Washington St, Charleston, WV
Website: https://www.trickyfish.net/
Phone: 304-344-3474
Store Hours: Daily 11am–9pm
Let us know if you know more taco restaurants in West Virginia! Mention them in the comment section below!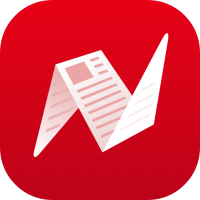 This is original content from NewsBreak's Creator Program. Join today to publish and share your own content.