Whenever you're hungry, tacos should be on the menu. You are sure to enjoy these mouth-watering morsels no matter what your taste buds are like. There are many places in Washington to get a tasty taco. Take a look at these 5 must-try tacos in Washington! 
El Borracho
Visit this little cantina for tacos that are street-style and margaritas that have an infused flavor. You can stuff your face with $1 street tacos that are as good as they come. Sunburns in the northwest are purely the result of food and drink. "El Borracho" - taking it easy! At El Borracho, it's not about whether you want a margarita or not. The question is which kind to order. Specialty marks include hibiscus, coconut, and more -- and their house margarita, made from fresh lemon and lime juice and agave nectar, is refreshing and friendly.
Location: 1521 1st Ave Seattle, WA
Website: https://www.elborracho.co
Phone: (206) 538-0144
Store Hours: Daily from 12-10pm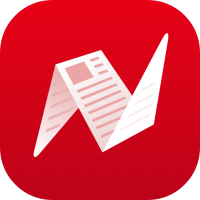 Tacos Chuki's 
Tacos Chuki's is a surefire way to get the wheels rolling on your next taco trip with their flavorful tacos at a reasonable price. Tacos Chuki's consistently stands out from the crowd in Seattle due to their great street tacos, excellent drink menu, and friendly and knowledgeable service. Take a trip to the place that many Seattleites claim is the best casual Mexican restaurant in the city. Tacos Chuki's are among the best tacos in the world. You can't go wrong with the Pork and Beef House Tacos if you like classic tacos. Tacos and burritos are the star dishes of this Capitol Hill hotspot. The tiny tacos are all tasty, but the pork adobada tops with grilled pineapple are the best. Additionally, the growing company serves them in less-hidden locations in South Lake Union, Central District, and Beacon Hill. 
Location: 219 Broadway E, Seattle, WA
Website: https://www.seattlechukis.com/
Phone: 206-905-8537
Store Hours: Daily 11am–10pm
Trejo's Mexican Restaurant
There are quite a few places that serve excellent authentic Mexican food, including Trejo's. Tacos Dorados and traditional street tacos are available here. If you've never had tacos, make sure you try burritos and enchiladas too. According to some customers who have eaten there, Pasco's Trejo's Mexican Restaurant serves the best tacos in the state. Their chances of winning are undoubtedly good.
Location: 1833 W Court St, Pasco, WA
Website: www.trejostacofactory.com
Phone: 509-547-8861
Store Hours: Mon-Thurs 10am–9pm / Fri-Sat 10am–10pm / Sun 9am–7pm
Rancho Bravo Tacos 
Rancho Bravo Tacos began serving up Mexican food from a street truck in 2002. Experience the difference that locals and tourists alike rave about. Come to Rancho Bravo Tacos and spice up your day! 
Food truck Rancho Bravo Tacos was founded in 2002 on the East Side of Chicago. After opening their first location in Wallingford, the business has expanded to Capitol Hill, Fremont, and now the Ave near the University of Washington. Neither the owners nor the staff believes that good food must be expensive. Most of their food, including salsas and tamales, is homemade. Our goal is to provide a quality Mexican food experience at an affordable price, just like you do. 
Location: 211 NE 45th St, Seattle, WA
Website: https://www.ranchobravotacos.com/
Phone: 206-632-0593
Store Hours: Sun-Thurs 10:30am–10:30pm / Fri-Sat 10:30am–1am
Taqueria Fiesta Brava 
Tacos crafted in the traditional style are served at Taqueria Fiesta Brava. Visit their store for a delicious meal. Several customers have commented on how delicious and high-quality the tacos are. Come and enjoy Taqueria Fiesta Brava, Spokane's best taco place!
Location: 820 E Francis Ave, Spokane, WA
Website: https://www.facebook.com/pages/category/Mexican-Restaurant/Taqueria-Fiesta-Brava-385397501641684/
Phone: 509-489-4514
Store Hours: Mon-Sat 10am–8pm
Were you able to find your favorite taco joint on the list? What do you think is Washington's best taco restaurant? We'd love to hear from you!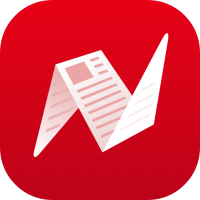 This is original content from NewsBreak's Creator Program. Join today to publish and share your own content.