The versatility of tacos is unmatched. You can put fish on them. You can also try beef. Do you like Korean? There is also bulgogi taco available in Virginia! We have compiled a list of taco suggestions below, ranging from food trucks to sit-down restaurants. 
Gringo's Taqueria 
Tacos and burritos are famous at Gringo's Taqueria in Virginia Beach, Virginia. Their work is always excellent. The Gringo's Baja fish taco served in a soft flour tortilla stuffed with Pabst beer-battered fish, cabbage, habanero cream sauce, and fresh salsa will convert you. There is nothing better than their pineapple chick​​en burrito. You should check them out. Gringo's is a local favorite, but it remains something of a hidden gem in Virginia Beach.
The restaurant also offers complimentary chips and salsa along with authentic Mexican tacos. Perhaps some margaritas would complete the experience, especially if you are here as your final stop for the day. If you want to park here, you will need to allow yourself extra time on weekends because it can be very crowded.
Location: 612 Norfolk Ave #109, Virginia Beach, VA 
Website: https://gringos757.com/
Phone: 757-961-2987
Store Hours: Tues-Thurs 11am–9pm / Fri-Sat 11am–10pm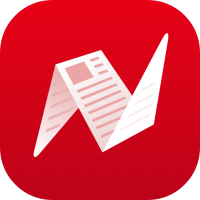 Pico Taqueria 
The best tacos can be found on Chincoteague Island at Pico Taqueria. A family-run restaurant, it is located outside. As they experiment with new combinations, their unique menu changes regularly. Mix and match at your leisure, as the prices are affordable. Pico Taqueria may be a little off-the-beaten-path with its location on Chincoteague Island, but you are sure to enjoy this beachfront taco stand. All kinds of tacos are on the menu, with seafood and sauces. Blackened shrimp tacos and fried oyster tacos are pictured above in a cup of fresh lemonade. 
Location: 6560 Maddox Blvd, Chincoteague, VA 
Website: https://picotaqueria.com/
Phone: n/a
Store Hours: Thurs-Mon 11am–8pm
Don Taco Tequila Bar 
Don Taco Tequila Bar isrelatively new, but it's already winning awards in Old Town Alexandria, located. The diners' Choice Award winner is praised by Inad Minute, Alexandria Gazette, and the Old Town Post. Instead of using a flour tortilla, the tacos are served on corn tortillas. You can order dishes like roasted chicken sriracha, pork belly, sweet potato tacos, quinoa tacos with chipotle, or even high-end meals like the mahi-mahi with lamb chimichurri. 
Location: 808 King St, Alexandria, VA
Website: www.dontacova.com
Phone: 703-518-8800 
Store Hours: Mon-Wed 12–10pm / Thurs-Fri 12pm–2am / Sat 11am–2am / Sun 11am–10pm
Boka Tako Truck 
It is the fastest-growing taco conglomerate on Cary Street in Richmond, Virginia. You'll never be too far away from your favorite Boka concoction with three trucks, two carts, and two restaurants. Choose from Asian, American, or Mexican styles, then select a protein to customize. If you prefer, you can choose a preassembled item. Start with two instead of one, and you will not have to worry about going back for more.
Location: 2557 Sheila Ln Richmond, VA
Website: https://www.bokatruck.com/thetrucks
Phone: (804) 928-2652
Store Hours: Tues-Sun 12pm-8pm
Tuco's Taqueria Garaje 
Tuco's Taqueria Garaje serves up delicious modern Latin American food with on-site ingredients with a colorful, vibrant atmosphere that incorporates reclaimed wood textures. Though Tuco's has other items on its menu, most people come here for the tacos. After choosing a taco, you choose a style, then a tortilla. The Pescado with blacked tuna is excellent, but all the food is good. 
Location: 416 Salem Ave SW, Roanoke, VA
Website: https://tucostaqueria.com/
Phone: 540-682-8636
Store Hours: Daily from 11am–9pm
These are just a few of the great taco joints in Virginia. If your favorite taco spot missed the list, please let us know, and perhaps we can do a follow-up on this taco trail. What is your favorite taco place in Virginia? We'd love to hear from you!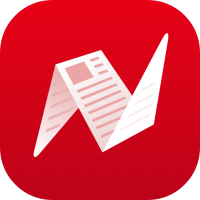 This is original content from NewsBreak's Creator Program. Join today to publish and share your own content.