Delectable and authentic tacos come from Texas. Texas ' great taco joints will delight your taste buds, from tequila shrimp tacos to breakfast tacos with bacon, eggs, and beans. Since there are several Texas taco options, we've narrowed them down to five of the best. 
Los Gallos Taco House
Providing excellent food is the focus of Los Gallos Taco House. This location offers various breakfast tacos, including eggs, bacon and eggs, potato and eggs, chorizo and beans, and more. The Super Tacos # 1 are available with eggs, bacon, cheese, beans, potato, or chorizo as an option. You should not simply believe what we say. Among the top 10 restaurants in the Texas Hill Country, Los Gallos was voted Reader's Choice by the Herald Zeitung in 2015. 
Location: 974 TX-337 Loop, New Braunfels, TX 
Website: https://losgallostacohouse.com/
Phone: 830-643-0093
Store Hours: Mon-Sat 6am–2pm / Sun 7am–2pm
Torchy's 
Thanks to Torchy's, tacos are sweeping the world. It doesn't matter where you are, because you can get a fantastic Torchy taco. Alternatively, you can choose from one of their regular offerings or view their monthly taco selection. We use local ingredients on our menu, which often changes. The Barn Burner, a unique menu item that can only be ordered from August 30 onward, comprises grilled fajita beef, chopped bacon, Manzano chili salad, and Texas artisan goat cheese. You can't go wrong with Mr. Pink, made with ahi tuna, fresh cabbage, cotija cheese, cilantro, and a lime wedge. 
Location: 2801 Guadalupe St Ste 5-B Austin, TX
Website: https://torchystacos.com/
Phone: (512) 494-8226
Store Hours: Daily from 9am-11pm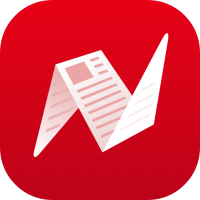 Velvet Taco 
Try the tacos at Velvet Taco. Do you like your drink with a kick? The crispy tenders, Danish bleu cheese, ranch crema, carrots, and micro celery in buffalo chicken tacos are delicious. The falafel is rolled in lettuce and served as a vegetarian option with pickled red onions, arugula, tomato, pickled Fresnos, avocado, and pickled red peppers. Topped with fried paneer, sweet tomato chutney, and Thai basil, it's served with takka-raita sauces that kick as they're cooled. There is an excellent reason to use purple and coarse hibiscus tortillas here instead of flour tortillas, as they lend a rich, velvety texture to the dish and a hint of bitterness. 
Location: 4622 Greenville Ave, Dallas, TX 
Website: https://www.velvettaco.com/
Phone: 469-248-8226
Store Hours: Sun-Wed 11am–11pm / Fri-Sat 11am–2am
El Come Taco 
Authentic street tacos can be found at El Come Taco in Dallas, Texas. Several publications have written about them, including Texas Monthly, the Dallas Observer, Foodies Be Trippin, Utrip, and Zagat. Traditional tacos include chicken and beef. However, if you're more adventurous, you'll find veal brains, tongue, and cow heads on the menu. Be sure to read the menu before ordering carefully. In East Dallas, there is one exception: El Come Taco. Craft beer, exposed brick, and a brilliant canopy of Calaveras make up the design. Menu selections range from al pastor from a trompo to several Mexico City-style beef options. 
Location: 2513 N Fitzhugh Ave, Dallas, TX
Website: http://elcometaco.com/
Phone: 214-821-3738
Store Hours: Tues-Thurs 11am–10pm / Fri-Sat 11am–12am / Sun 11am–9pm
El Tejavan 
Among El Tejavan's menu items are al pastor tacos and shawarma tacos. Spit-grilling is used for cooking the meat. Two El Tejavan locations are located in Amarillo, and both were initially opened as convenience stores 20 years ago. The restaurant serves breakfast, lunch, and dinner, so come in for any occasion. It is commonly believed that al pastor can cook only pork, the famous Mexico City taco filling roasted on the vertical rotisserie called a trompo. Still, anything can be cooked al pastor, including rabbitfish and eggplant. Some taquerias will serve beef and pork discs alternately in parts of Mexico. 
Location: 3420 W Interstate 40 Amarillo, TX 79102
Website: www.eltejavanmexican.com
Phone: (806) 354-2444
Store Hours: Daily from 8:30am-9pm
Any of the above restaurants? Have you tried tacos as part of your road trip? Their tacos are considered the best in Texas, don't you think? Where do you like to eat tacos in Colorado? Comment below with your thoughts!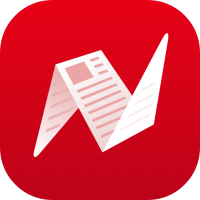 This is original content from NewsBreak's Creator Program. Join today to publish and share your own content.