Midwestern people are not exactly known for their Mexican food, but these restaurants in South Dakota will blow your taste buds away. You won't leave hungry with their selection of tacos, burritos, and enchiladas. Get your Mexican food fix at these 5 restaurants!
Giliberto's 
Giliberto's tacos are available 24 hours a day so that you can get your midnight fix! The food is prepared each day freshly by experienced chefs using quality ingredients. Various breakfasts, tacos, burritos, combination plates, specials, tostadas, seafood, tortas, enchiladas, and desserts are available. Menu items include four-bean tacos, veggie burritos, veggie enchiladas, veggie fajita burritos, quesadillas, etc. There are seventeen varieties of tacos at this restaurant, including carne asada, chorizo, shredded beef, and pollo asada. Desserts in Mexico include fried ice cream, churros, and arroz con leche. Experience the authentic taste of Mexican food at Giliberto's! We are the only authentic Mexican restaurant in South Dakota!
Location: 712 S Minnesota Ave, Sioux Falls, SD
Website: https://www.gilibertos1.com/
Phone: 605-271-2013
Store Hours: Open 24/7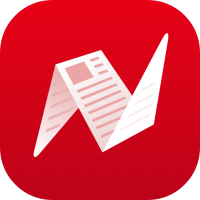 Guadalajara 
You'll feel like you're in Mexico as soon as you walk in the door. The best Mexican food in town is served here by a quaint family-run restaurant. Guadalajara's burrito, crispy cheese quesadillas, sizzling fajitas, and vegetarian options are all popular. A full bar is available with happy hour specials, as is the best margarita in the Black Hills. You'll feel like you're in Mexico as soon as you walk in the door. Tacos supremas, tacos a la carte, taco salad, and three tacos are available at this charming restaurant. There are also crispy cheese quesadillas, sizzling fajitas, Guadalajara's burritos, and vegetarian options.
Location: 5309 W 41st St, Sioux Falls, SD
Website: https://www.guadalajaraspearfish.com/
Phone: 605-361-3701
Store Hours: Mon-Thurs 11am–9pm / Fri-Sat 11am–10pm / Sun 11am–8pm
El Columpio 
Try authentic South American food at El Columpio! The restaurant opened just two years ago and has already made a big impression on Mitchell's culinary scene. We're big fans of the pollo asada burrito, pollo poblano, and shrimp fajita burrito. El Columpio's interior will initially draw you in, but the tacos are enough to keep you returning. Among the menu items are fajitas, enchiladas, and, of course, a variety of tasty tacos. Once you've tried their food, it's no surprise to see how well this restaurant is reviewed. You should take a look!
Location: 804 E Spruce St, Mitchell, SD
Website: https://www.facebook.com/El-Columpio-Mexican-Restaurant-876819635739593/
Phone: 605-990-4014
Store Hours: Mon-Thurs 10am–9pm / Fri-Sun 10am–9:30pm
Sabor A Mexico 
Mexico's authentic flavors are served at this unassuming family-owned restaurant. Ana Line Munoz moved from central Mexico to Rapid City. Following her realization that authentic Mexican food was lacking, she decided to open her restaurant. All menu items are made from scratch using only the freshest ingredients. There are items such as tacos, enchiladas, chimichangas, and tamales on the menu. Carne asada tacos and chicken tortas are local favorites. 
Location: 208 E North St, Rapid City, SD
Website: www.toasttab.com
Phone: 605-343-1581
Store Hours: Mon-Sat 11am–8pm
 Laughing Water Restaurant 
Laughing Water Restaurant serves Native American cuisine in the shadow of Crazy Horse Memorial. Guests enjoy the casual elegance, spectacular view, and fantastic menu choices. Tacos are made with fry bread and topped with beef, refried beans, lettuce, tomatoes, cheese, onions, and sour cream. The traditional Native American dish Tatanka Stew consists of buffalo, carrots, peas, and potatoes cooked with a unique blend of spices and served with a sweet treat called Wojapi, a hot cookie covered in warm berry sauce. A trip to Crazy Horse isn't complete without eating Indian tacos in the shadow of Crazy Horse!
Location: 12151 Ave of the Chiefs Crazy Horse, SD
Website: https://crazyhorsememorial.org/story/laughing-water-restaurant
Phone: (605) 673-4681
Store Hours: Mon-Fri 11am-4pm / Sat-Sun 9am-4pm
Do you have a favorite taco restaurant in South Dakota? Please share it with us in the comments below!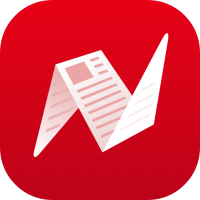 This is original content from NewsBreak's Creator Program. Join today to publish and share your own content.