Jarritos Mexican Soda/Unsplash
There is no need to head south of the border to find the perfect taco. Maryland is filled with authentic flavors and street food experiences - you have to know where to look. Fresh and tasty Mexican food, unlike any chain restaurant, is served at these taco joints. You can find tacos in Maryland at these 5 places.
R&R Taqueria 
There are only stools at this gas station but do not be fooled by that. At R&R Taqueria, you would expect to find this type of food at a taco stand in Mexico. You'll love it. There are no better tacos than those at this Food Network-featured restaurant. If you're looking for Mexican food in Maryland, either of these locations is sure to satisfy your appetite. 
Location: 2 E Lombard St, Baltimore, MD
Website: https://rrtaqueria.com/
Phone: 410-244-7260
Store Hours: Mon-Thurs 10am–8pm / Fri-Sat 10am–9pm / Sun 11am–7pm
Taqueria La Placita 
This dish is a winner, thanks to the chorizo, fatty pork head, and Mexican spices. The best place to get unique tacos in Hyattsville is this hot spot renowned for its authenticity and great flavors. This is the place to head if you want fresh food. You can get to La Placita by taking a slight detour off Kenilworth Avenue to Edmonston Road. A mariachi figurine hangs from the roof, evoking the frenetic energy of Mexico City. When you walk in, you will see an elite and horchata station to your right and a counter where you can order tacos. About a dozen varieties are available. You must try three tacos: beef tongue, tripe (trip), and pork cheek. The diner is warned: During peak lunch hour, the line snakes into the parking lot. 
Location: 5020 Edmonston Rd, Hyattsville, MD
Website: https://m.facebook.com/profile.php?id=116282768396169
Phone: 301-277-4477
Store Hours: Daily from 5am–10pm
Taco Bar 
The beer and wine shop at Taco Bar serves up delicious Mexican street food. There's no doubt that street food is different from what you find at an upscale restaurant, but the best are always found on the streets. Even if you have traveled south of the border often, the tacos are beyond fantastic here. At both Gaithersburg locations, there is often a long line, but the wait is worth it. A salsa bar is available at these quick Mexican restaurants, as well as beer and wine.  
Location: 3 Russell Ave, Gaithersburg, MD
Website: https://tacobarelguero.com/
Phone: 301-987-9015
Store Hours: Daily 9am–9pm
Taco Love Grill 
Family favorites north of Baltimore are the fresh tacos and free children's meals on Mondays. When the kids aren't eating free, the tacos are only $2.75 each. The Mexican food served here is also excellent, such as shrimp stuffed avocados and carne asada fries. Taco Love Grill serves Tex-Mex favorites such as chimichangas as well as tacos. While spending the weekend at the beach, there is sure to be something for everyone. They offer great fajitas, too. There are endless margaritas here, as well as tacos coming at you at a rapid pace. Taco Love Grill downtown is an excellent place to people-watch. 
Location: 11550 Philadelphia Rd, White Marsh, MD
Website: https://www.tacolovegrill.com/
Phone: 410-256-0406
Store Hours: Mon-Thurs 11:30am–9pm / Fri-Sat 11:30am–10pm 
Tortilleria Sinaloa
Mexican food in Fells Point is authentic and affordable. These freshly made tortillas are a local favorite, as they are delicious and unlike anything else. You can hardly call a taco authentic without fresh tortillas, so if you haven't tried them yet, you must. Also, the food is affordable, as you can buy tacos for as low as $2.99, and that's for steak. Taco joints like Tortilleria Sinaloa aren't like most of them. Locally sourced foods are instead served. This means that you can find things in season and specialty tacos not always on the menu. Trying the guacamole would be the best option. It is a pure delight to eat avocados that are so fresh.
Location: 1716 Eastern Ave, Baltimore, MD
Website: https://www.tortilleria-sinaloa.com/
Phone: 410-276-3741
Store Hours: Daily from 7am–6pm
Let us know what you think of these taco joints in Maryland! Hit the comment section below!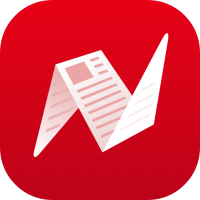 This is original content from NewsBreak's Creator Program. Join today to publish and share your own content.