It may be far away from Mexico, but Maine is full of delicious tacos, particularly those with a Maine flair. Many places in Maine serve up delicious tacos, ranging from food trucks to Mexican restaurants. 
Las Palapas Mexican Restaurant 
Bangor's best Mexican restaurant is Las Palapas Mexican Restaurant. Las Palapas offers excellent food with authentic décor and a wide selection of premium Mexican beers and margaritas. The Bangor Daily News rated Las Palapas as one of the best restaurants in the area. The taco salad fajita is highly recommended. You'll want to check out Las Palapas in Bangor if you're looking for something more casual. Tuesdays are special taco days. "All you can eat" chicken or beef tacos are available for $1.25 each. 
Location: 8 Bangor Mall Blvd, Bangor, ME
Website: http://laspalapasmexicanrestaurant.com/
Phone: 207-947-3500
Store Hours: Daily 11am–10pm
Vazquez Mexican Takeout 
A large number of migrant workers harvest blueberries in coastal Maine every summer at Wyman's. Last year, the Vasquez family opened a seasonal takeout stand, selling authentic tacos made with fresh tortillas made every day. To find out when you can get your next tortilla fix, check their Facebook page. The Vasquez family started selling tacos out of an old bus to seasonal migrant workers at Wyman's in the nearby blueberry fields. A commercial kitchen and a takeout stand were attached to a house last year. Maine's best tacos are served fresh every day on fresh tortillas. Eating at Vasquez gives you an excellent and authentic taco experience!
Location: 38 Main Street, Milbridge, ME 
Website: https://www.facebook.com/vazquezmex
Phone: (207) 598-8141
Store Hours: Mon-Fri 10am–7pm
El El Frijoles 
Maine's tiniest coastal towns offer some of the best Mexican cuisines. This restaurant operates out of a converted barn behind the owner's house. Despite its modest size, this little Mexican restaurant offers so much flavor and care that it earned a five-star rating from the Maine Sunday Telegram. Homemade tortillas are used for soft tacos. El El Frijoles in Maine has the cleverest restaurant name, and they serve up an excellent Mexican dinner. If you're looking for authentic and delicious Mexican food that's fresh and local, this is not the place for you. They aren't open year-round, so you should visit while you can. You will find perfectly pressed tortillas in the soft tacos. 
Location: 41 Caterpillar Hill Rd., Sedgwick, ME
Website: http://www.elelfrijoles.com/
Phone: (207) 359-2486
Store Hours: Wed-Sat 11am–7pm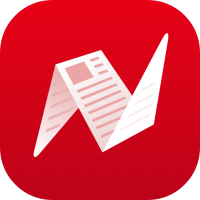 Home Kitchen Café 
Despite not being a Mexican restaurant, The Home Kitchen Café serves some of New England's best tacos. Their lobster tacos were featured as one of the best in the area in the Boston Globe. Maine tacos are the perfect blend of lobster, corn tortillas, salsa, avocado, and a secret taco sauce. On homemade corn tortillas, they are topped with cabbage, tomatoes, red onions, pepper jack cheese, sour cream, and avocado. 
Location: 650 Main St., Rockland, ME
Website: http://www.homekitchencafe.com/
Phone: (207) 596-2449
Store Hours: Wed-Sun 8am–3pm
El Rayo Taqueria 
Portland's El Rayo Taqueria is a favorite among Portlanders, thanks to its two locations at Scarborough and Portland. The extensive taco menu ranges from fish to al carbon to fried shrimp so that you can find your favorite choice. There are plenty of options for mixing and matching their taco plate if one doesn't suffice. Make sure to pair your tacos with a Pescado taco. You can order carne asada and al pastor if you are a meat-eater. The Scarborough location is also available. El Rayo used to be a Portland taco mainstay, as some of you might recall. Even though some may find change challenging, we love this location. Even if you don't like the variety of tacos, you'll still enjoy the filling ones. 
Location: 26 Free St, Portland, ME
Website: http://elrayotaqueria.com/el-rayo-taqueria-portland.html
Phone: (207) 780-8226
Store Hours: Daily 11am–9pm
What other taco joints can you suggest in Maine? Let us know in the comments!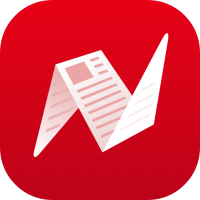 This is original content from NewsBreak's Creator Program. Join today to publish and share your own content.