Krisztian Tabori/Unsplash
There are seemingly endless ways to prepare the delicious yet straightforward taco. Whatever your taste in tacos, whether it's authentic Mexican food, tacos with flavors from around the world, or those influenced by the chef's hometown, there's something for everyone. To stand out, tacos should always be made with the freshest ingredients proportionately. Find all kinds of tacos in these five best taco spots in Louisiana.
The Rum House 
At The Rum House, the atmosphere is inspired by the islands. The food here is excellent, and it offers an escape from the day-to-day city life in New Orleans. Despite this, the crowds keep pouring in due to their diverse Caribbean-style taco menu. These Louisiana-inspired dishes include the fried oyster taco, the oil spilled fish taco, and the Creole rib that's sizzled in a spicy Creole tomato sauce then topped with cilantro and roasted poblano peppers. This fun place on Magazine Street in Crescent City features over a dozen different tacos to choose from and a hefty beverage menu.
Location: 3128 Magazine St, New Orleans, LA
Website: https://www.therumhouse.com/
Phone: 504-941-7560
Store Hours: Fri-Sun 11am–10pm / Mon, Tues, Thurs 4–10pm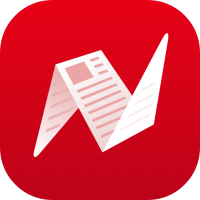 Taco Chops Cantina
Three brothers who grew up in Mexico own this one-of-a-kind restaurant in Baton Rouge. They have combined the authenticity of traditional Mexican cuisine with some of their flairs to create some delectable creations. There is no ground beef or hard shell tacos at this stand. However, tacos like the steak asada, fillet of fish, and chorizo con papas are the best authentic tacos to order. Shrimp are sautéed in original cream butter sauce with garlic, while buffalo chops tacos are made with chicken and a tangy barbeque sauce. Everything about Taco Chops is different, from the tacos to the appetizers to the quesadillas. 
Location: 13214 Coursey Blvd Baton Rouge, LA 
Website: http://places.singleplatform.com/taco-chops-cantina/menu
Phone: 225-367-4988
Store Hours: Daily 10am-7pm
Victoria's Taqueria 
Victoria's Taqueria is an authentic yet straightforward selection that can be found at this old-school taqueria. It serves breakfast and lunch tacos in an old gas station. This place consistently receives rave reviews. Both corn and flour tortillas are available to customers. If you are hungry, get a lunch plate or more tacos. Breakfast offers lots of breakfast tacos such as bacon & egg. For an authentic taste of Mexican flavor, visit this taco shack in Lake Charles. 
Location: 1004 Broad St, Lake Charles, LA
Website: https://www.victoriataqueria.com/
Phone: 337-436-5124
Store Hours: Mon 6am–3pm, 5–9:30pm / Tues-Fri 6am–3pm, 5–9pm / Sat 6am–2:30pm, 5–9pm
Taco Sisters 
Taco Sisters' hometown of Lafayette is now home to this famous taco shack owned by sisters Molly and Katie Richard. Their beautiful garden is lined with tables and umbrellas where guests can pick up or dine. They claim to make the best tacos you've ever had and looking at their menu, and it's easy to understand why! Fresh Louisiana Gulf yellowfin tuna smoked on-site with a ginger glaze is the signature new fish taco. Meanwhile, the spicy chipotle-adobe sauce smothers the roasted brisket taco until the meat falls apart. No frozen foods are used at this friendly, fast, and downhome delicious taco shack in Cajun country. 
Location: 3902 Johnston St, Lafayette, LA 
Website: https://www.tacosisters.com/
Phone: 337-889-3902
Store Hours: Mon-Sat 10:30am–8pm
Juan's Flying Burrito 
In the heart of Mid City, Juan's Taqueria calls itself a Creole Taqueria. Its lively atmosphere has become a favorite among guests. With an extensive taco menu prepared with love, they serve Tex-Mex topped with a New Orleans flare. Suppose you're looking for a classic taco. But specialty tacos like creole Gulf shrimp tacos, bahn mi tacos, and Caribbean-style fish tacos draw on diverse cultural influences to create genuinely distinct tastes from around the region. Mardi Gras Indian has some great vegetables! 
Location: 5538 Magazine St, New Orleans, LA 
Website: https://www.juansflyingburrito.com/
Phone: 504-897-4800
Store Hours: Sun-Wed, Thurs 11am–9pm / Fri-Sat 11am–10pm
If we missed mentioning your most favorite taco joint in Lousiana, let us know in the comments below!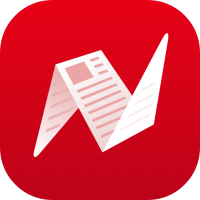 This is original content from NewsBreak's Creator Program. Join today to publish and share your own content.