Creative Headline/Unsplash
Finding the best tacos in Kansas requires a taco connoisseur, or maybe the locals can point you in the right direction. Nevertheless, we'll always be there for you. Kansas is home to delicious taco joints, including exotic eateries in Wichita and authentic food in Topeka. Five of our favorites are listed below.  
Taco Lucha 
Adding hundreds of customers to a taco stand isn't easy. What happens? You open a Mexican restaurant in Manhattan called Taco Lucha. We hope you won't have to wrestle anyone for your taco when you order any delicious tacos!
As a result of the partners' partnership in So Long Saloon, Randy Buller, Rob Goode, Julie Haynes, and Jason Humes, Taco Lucha was opened in Aggieville in November 2011. After seeing an outdoor taco stand in Colorado, I decided to create a taqueria with delicious Mexican street food, refreshing drinks, and a spacious patio out of a dusty parking lot.
Location: 1130 Moro St, Manhattan, KS
Website: http://www.tacoluchamanhattan.com/
Phone: 785-320-5255
Store Hours: Tues-Sun 11am–10pm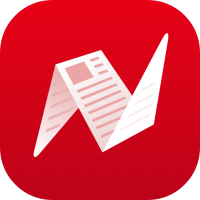 Taco Republic 
An authentic deal taco is what the Kansas City chefs prefer at the Taco Republic. Take tacos to go, or enjoy slowly cooked meats and homemade tortillas at the table. You can now have authentic Mexican food in a casual, independent restaurant that's not like any other. Authentic tortillas and the freshest ingredients top traditional Mexican meats like barbacoa and cochinita pibil at the Taco Republic. We create ethnic street food that is fresh and delicious by slow cooking, smoking, or braising meats. Sip your favorite beverage while listening to just the right music and sitting outside on the patio.
Location: 500 County Line Rd, Kansas City, KS 
Website: https://www.eattacorepublic.com/ 
Phone: 913-262-8226
Store Hours: Sun 12–9pm / Mon 4–9pm / Tues-Thurs 11am–10pm / Fri-Sat 11am–11pm
Casa Ramos 
In Emporia, Casa Ramos is the best authentic Mexican family restaurant due to its good food, service, and tacos. Their tacos, whether hot or mild, are made with fresh ingredients since 2004. In Emporia, Kansas, Casa Ramos Mexican Restaurant offers authentic Mexican food and all the favorites from the States. Our menu is diverse, and we serve dishes created by the Ramos family. In addition to traditional fare, Casa Ramos also offers heart-healthy dishes and vegetarian options. At Casa Ramos Mexican Restaurant in downtown Emporia, you will find excellent food, warm service, and a festive atmosphere.
Location: 707 Commercial St, Emporia, KS
Website: https://www.facebook.com/pages/category/Tex-Mex-Restaurant/Casa-Ramos-662348457206417/
Phone: 620-340-0640
Store Hours: Sun-Thurs 11am–9pm / Fri-Sat 11am–10pm
Toto's Tacos 
You can find a great taco at Toto's Tacos in Wamego. This restaurant provides its customers with fresh food on a soft tortilla shell served soft or crispy with salsa and the "secret ingredient." It maintains its heritage and provides the same quality services that have made it the best Cal-Mex restaurant on the Yellow Brick Road for over a decade.
The menu at Toto's is extensive, ambitious, and prepared by hand every day to please any palate. Those seeking something different are welcomed with open arms. 
Location: 515 Lincoln Ave, Wamego, KS
Website: https://www.totostacoz.com/
Phone: 785-456-8090
Store Hours: Tues-Wed 11am–2pm / Thurs-Sat 11am–8pm 
El Agave 
In Wichita, the Palgrave Restaurant offers a delicious selection of tacos made of exotic ingredients. The taco selection at El Agave is unique and different, and the service is fantastic. Our Tequila Museum, located inside our Tequila Restaurant and Tequileria, has the best authentic Mexican cuisine in San Diego, where you can try over 2000 different types of tequila. This is the perfect place to experience Mexican culture at its most authentic. Say you're looking for the best place to celebrate a special occasion, have a business lunch, or take a romantic dinner date. If that is the case, we are ready to assist.  
Location: 3560 N Maize Rd #110, Wichita, KS
Website: https://www.facebook.com/Elagavemexicanrestaurant11/
Phone: 316-636-7084
Store Hours: Daily from 11am–9:30pm
What can you say about these restaurants? Let us know in the comments below!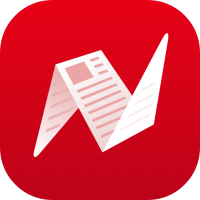 This is original content from NewsBreak's Creator Program. Join today to publish and share your own content.