Our state has got you covered when it comes to Mexico's favorite food, whether you are a "Taco Tuesday" lover or just hungry for meat, tortillas, and all the fixings on a Tuesday. As far as tacos go, there are more than just those found south of the border! In search of the best taco trucks, brick and mortar taco joints, and good old-fashioned taquerias in Idaho, we found everything from fresh fish tacos to fancy Northwest-inspired tacos. You'll love these five taco places - and will want to visit them no matter what the occasion is! 
Tin Roof Tacos 
You can get some killer tacos at Tin Roof with a southern twist. With breakfast tacos all day long, there's no reason not to visit this Texas-inspired restaurant for one of these favorites. Tacos here are authentic at their best, and as a well-known spot by locals, you cannot go wrong! Aside from the stellar breakfast tacos, there are a whole host of delicious offerings at this local favorite. The Tin Roof Tacos in Idaho is something special! Tacos, too, are mouth-watering. Tacos from Tin Roof Tacos are flavorful and filling, and they are served with world-famous salsa on the side!
Location: 1750 W McMillan Rd, Meridian, ID
Website: https://www.tinrooftacos.com/
Phone: 208-336-6461 
Store Hours: Daily from 6:30am–9pm
Joel's Mexican Food 
Joel's has been a favorite in Sandpoint for many years, providing excellent customer service and care that's evident in their food. It's always crowded during the summer. Their fish tacos are famous. Joel's is a great choice, especially in the summer. Previously, we offered Joel's tacos as an example of what a Mexican restaurant can offer, and we believe this is still true today. Fish tacos are unbeatable here, but don't overlook the carne asada tacos either - everything here is deliciously fresh! 
Location: 229 Church St, Sandpoint, ID 
Website: https://www.facebook.com/Joelsmex/
Phone: 208-265-8991
Store Hours: Mon-Fri 7am–4pm / Sat 7am–3pm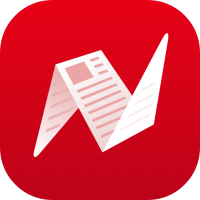 Tacos Cecey 
The Mexican food they serve there is simply the best! There is no place better to satisfy your Mexican food cravings than Tacos Cecey. If you're looking for tacos with fast and friendly service, this is the place to go. Having fresh, authentic, and especially made by Cecey tacos makes the likelihood of the staff saying, "See you tomorrow!" far greater. Tacos Casey also serves delicious breakfast tacos if your taco craving is just too intense to be satisfied by one meal of tacos.
Location: 1350 Main St, Lewiston, ID 
Website: www.ordertacoscecy.com
Phone: 208-553-2600
Store Hours: Mon-Wed 10am–9pm / Fri-Sat 9am–9pm
Tacos Reynoso 
Mondays are taco days, and Tacos Reynoso offers their tacos for $1 every Monday!. That should motivate you, and if it doesn't, I don't know what will! There is no doubt that this taco shack serves some of the best Mexican food in Coeur d'Alene. If you're shopping on Sherman, make this your stop midway through the day. The little food truck in northern Idaho operated by Martina and Memo serves up tasty tacos every day of the week. Our suggestion? 
Location: 1501 Sherman Ave, Coeur d'Alene, ID 
Website: https://www.facebook.com/TacosReynoso/
Phone: 208-719-1744
Store Hours: Sun 8am–2pm / Mon-Sat 8am–6pm
El Gallo Giro
There's a reason this local favorite is so popular, and you will enjoy everything on the menu. Taco Tuesdays are a family restaurant's unbeatable deal when it comes to tacos, especially on their epic tacos. A food truck can be found around town as well! Kuna's El Gallo Giro has the best tacos with double the deliciousness.
Location: 5285 Glenwood St Garden City, ID
Website: www.elgallogiroboise.com
Phone: (208) 321-0355
Store Hours: Mon-Thurs 11am-9pm / Fri-Sat 11am-10pm / Sun 11am-8:30pm
You have now had the chance to see where we like to eat tacos. Tell us where you get the best tacos in your area. Answers can be found in the comments!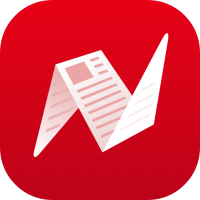 This is original content from NewsBreak's Creator Program. Join today to publish and share your own content.