Whether it is hole-in-the-wall taquerias, mobile food trucks, or haute cuisine, tacos are ubiquitous. Tacos are great for breakfast, lunch, and dinner, as there is virtually no wrong time to eat them. You can get some great tacos in Hawaii at these 5 places. 
Kohala Burger and Taco 
Using grass-fed Hawaiian beef and fresh ingredients, chef and owner Cary Peterson wanted to combine his years of Mexican and hamburger experience. His tacos are served with fresh-made tortillas, resulting in Kohala Burger and Taco. It features grass-fed beef, American cheese, taco sauce, lettuce, pico de gallo, Hapula dressing, and shredded cheddar on corn tortillas. Additionally, you can order al pastor and kalua pork during Taco Tuesday. Tacos and 1950s milkshakes are on the menu at this casual Mexican-American Grill. Couples who constantly argue about where to eat dinner will benefit from an unlikely pairing.
Location: 613665 Akoni Pule Hwy, Waimea, HI 
Website: http://www.kohalaburgerandtaco.com/
Phone: 808-880-1923
Store Hours: Sun 11:30am–4pm / Mon, Fri, Sat 11:30am–3:30pm 
The Golden Goat 
Here, everyone does everything well, and the Golden Goat is a hidden gem. This little counter with about five stools and a few notables is simple, but it is worth the trip to Pahoa if you are ever in the area. Tuesday is Taco Tuesday, which means each taco is $2 (instead of $3), and there are many hot sauce choices. Aside from the tacos, we recommend the ginger bowls because they are made with love. Fresh greens, rice, chicken or tofu, avocado, kimchi, curry, and peanut dressing accompany the dish. 
Location: 15-2929 Pahoa Village Rd Pāhoa, HI
Website: https://m.yelp.com/biz/golden-goat-p%C4%81hoa
Phone: (510) 883-4783
Store Hours: Mon, Tues, Thurs, Fri 9am-4pm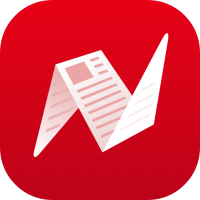 Pat's Taqueria 
Our list includes several food trucks, including surfer Pat Grenz's taco truck on Weke Road. Review in Travel and Leisure and thought by some to be a culinary masterpiece, Pat has excellent fish and carne asada tacos with the right amount of heat. Additionally, the quesadillas feature peppers, onions, jalapeo cream cheese, and salsa. This combination of cream cheese and oozy cheese gives them a nice kick. Enjoy the lovely ocean views and the pier while you eat! Some of the best tacos around Hawaii are served out of food trucks, like Pat's Taqueria, because never judge a book by its cover.
Location: 5-5190 Kuhio Hwy Hanalei, HI
Website: https://www.pats-taqueria.com/
Phone: n/a
Store Hours: Daily from 11:30am-3:30pm
Camille's on Wheels 
Camille's on Wheels offers more than just tacos on "Diners, Drive-ins, and Dives." on Food Network. Among other menu items, there is teriyaki beef, chimichurri beef, fresh fish, Kalua pork, and quinoa with Portobello mushrooms. You can't go wrong with the fresh fish tacos and the homemade chimichurri on the side. With quesadillas, empanadas, fresh pico de gallo, and salsas, as well as rice and beans, there is more Latin flair.  
Location: 629 Oneawa St, Kailua, HI 
Website: https://www.facebook.com/pages/category/Local-Business/Camilles-on-Wheels-170997429602323/
Phone: 808-282-1740 
Store Hours: Tues-Sat 11am-2pm
Ono Tacos 
Local tacos and burritos are the specialties of this food truck. It is casual, simple fare with a variety of meat and seafood choices. The al pastor tacos and shrimp burritos are crowd-pleasers. Ono provides a topping bar with several different salsas, limes, cilantro, onions, etc., so tacos are not just about the meat. Be sure to have cash with you when you pass by this truck, as it accepts only cash. The best burritos, tortas, and tacos in Hawaii can be found at this Mexican joint, which serves the best burritos, tortas, and tacos on the island.
Location: 910 HI-30, Lahaina, HI
Website: https://www.facebook.com/ono.tacos/
Phone: 808-357-3779
Store Hours: Mon-Sat 11am–9pm
Have you tried these taco joints in Hawaii? Please share with us your taco experience! Hit us up in the comments!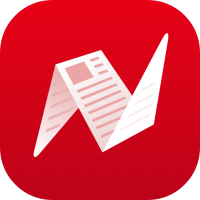 This is original content from NewsBreak's Creator Program. Join today to publish and share your own content.